Rudolf Plukfelder in Warsaw (1959)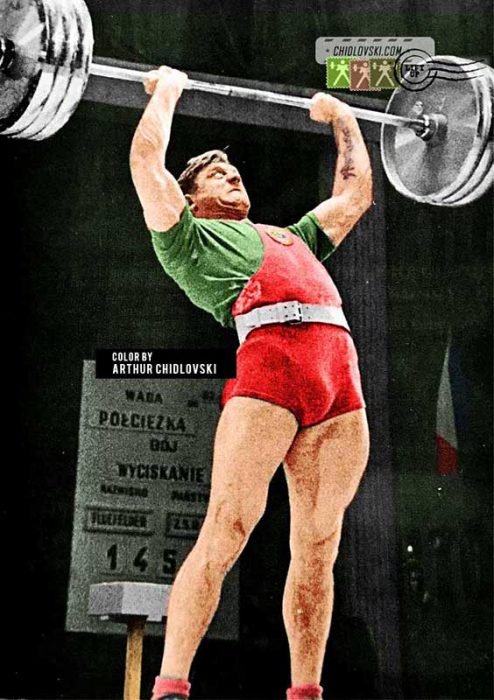 History in Color @LiftUp:
October 3, 1959, Warsaw, Poland – 32-year old rookie weightlifter of the national Team USSR, Rudolf Plukfelder competes in the 82.5kg weight class at his first World Championships in Warsaw in 1959.
Plukfelder totaled 457.5kg (145+140+172.5) and won the World title. He set 2 World records – 141kg in snatch and 457.5kg in total.
Rudolf Plukfelder is truly a legendary Olympic weightlifter and coach. He was Olympic champion (1964), 3x World Champion, 3x European Champion, 6x USSR Champion, 2x USSR Spartakiad Champion, author of 8 World records. As a coach he prepared legendary Olympic champions and founded a world famous training school in Shakhty, Russia.