John Davis in Paris (1950)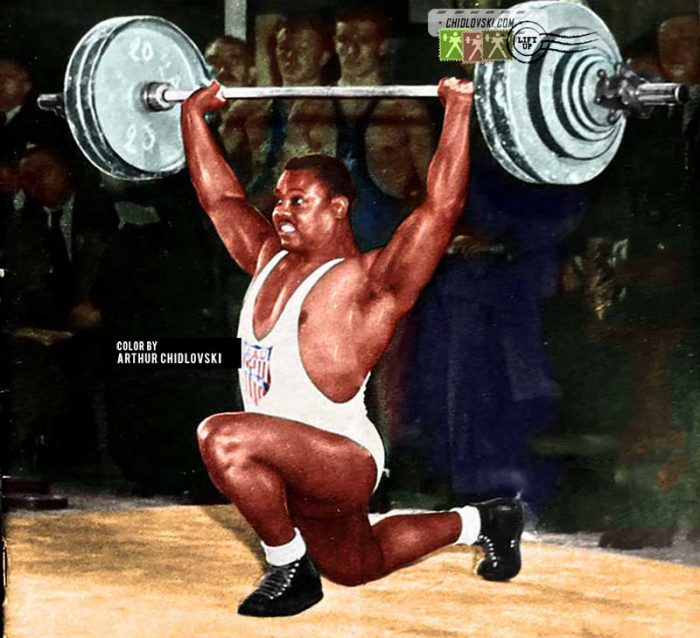 History in Color:
October 15, 1950, Paris, France – Legendary American heavyweight, 2x Olympic Champion, 6x World Champion John Davis competes at the 1950 World Championship in Paris, France.
John Davis (1921-1984) definitely deserves much more than a brief article. We had published a few interviews and articles about him at the the Lift Up project including the series at the History in Color.
As for the 1950 World tournament in Paris, Davis won his fifth World title with the 462.5kg in total (world record) in the 82.5+kg class. At the time of the toutnament, Davis was 29 and was bodyweight was 101.4kg. Davis pressed 145kg, snatched 147.5kg and clean-and-jerked 170kg. He outlifted the silver medalist Yakov Kutsenko of Kiev, Ukraine, USSR by 20kg in total.