Go USA Weightlifting Marathon: John Davis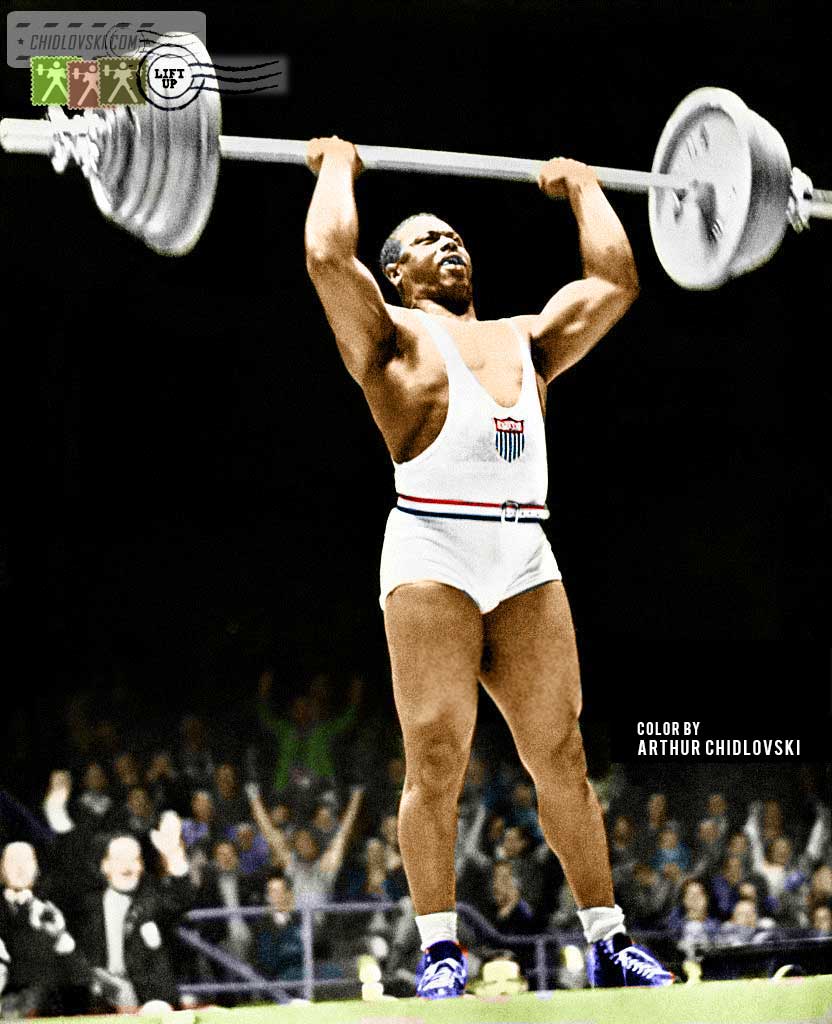 The 2017 IWF World Championships tournament is scheduled to be held in Anaheim, USA from November 27, 2017 to December 5, 2017. The Lift Up and our sub-publications continue the Go USA Weightlifting Marathon superseries of historical articles to cheer up the Team USA and all the fans of the Iron Game who certainly will be following one of the key Olympic weightlifting events of the year.
John Davis (1921-1984) is a true all-time legend of Olympic weightlifting.
He was the heavyweight king of the world from the end of 1930s to mid 1950s.
He won the Olympics in London (1948) and in Helsinki (1952) . The super heavyweight class at the time was 82.5+kg in 1948 and 90+kg in 1952. His bodyweight was 98.6kg and 104.3kg accordingly.
History doesn't accept if-then clauses. However, by many accounts, Davis could have won a couple of more Olympics had they not been cancelled because of the World War II.
He won his first world title in 1938 and the second one in… 1946! His total count of major championships silverware included 6 gold medals at the Worlds and 2 golds at the Summer Olympics.
John Davis also set 16 world records in his career.
John Davis was born and grew up in the NYC area. In his childhood years he was good in gymnastics. After the end of a weightlifting career he worked for years as a correction officer at the famous Rikers Island jail facilities.
Besides weightlifting, Davis had two big passions in his life. It was jazz and opera. He actually was a very good opera aria performer but couldn't pursue this career due to a chronic medical defect (hiccups).