Zdravko Stoichkov (Bulgaria)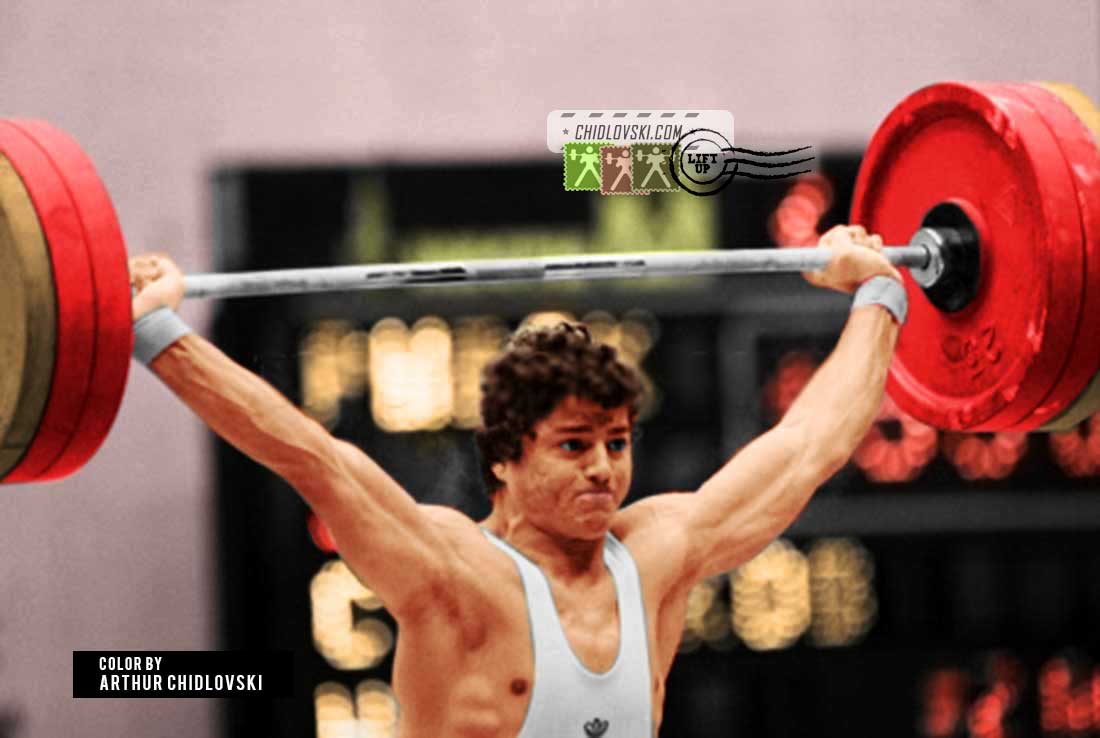 October 26, 1983, Moscow, Russia – 21-year old middleweight Zdravko Stoichkov of Team Bulgaria performs a snatch lift in the 75kg class at the 1983 World Championships in the Izmaylovo Weightlifting Arena in Moscow.
Zdravko Stoichkov (born in 1964) of Targovishte, Bulgaria was one of the most promising young Bulgarian athletes of the 1980s. He competed in the 75kg and 82.5kg classes. On the national level, he won 2 silver (1984, 186) and 4 bronze (1987, 1988, 1991, 1992) medals at the Bulgarian Championships.
Stoichkov was a European Champion (1984) and also won a bronze (1983) and a silver (1985) medals at the European Championships. He won a bronze medal at the 1983 World Championships in Moscow (shown on the cover photo).
Zdravko Stoichkov's personal best total in the middleweight was 377.5kg (167.5+210) achieved at the 1984 Friendship Cup held as an alternative to the 1984 Olympics in Los Angeles.
In his career, Zdravko set 3 world records. Two of them (in total) were set at the 1984 Friendship Cup in September 1984.
In 2008-2009, Zdravko Stoichkov was appointed as a head coach and trained  Bulgarian men's weightlifting team.