Ireneusz Palinski (Poland) Wins the Middle Heavyweight Class in Paris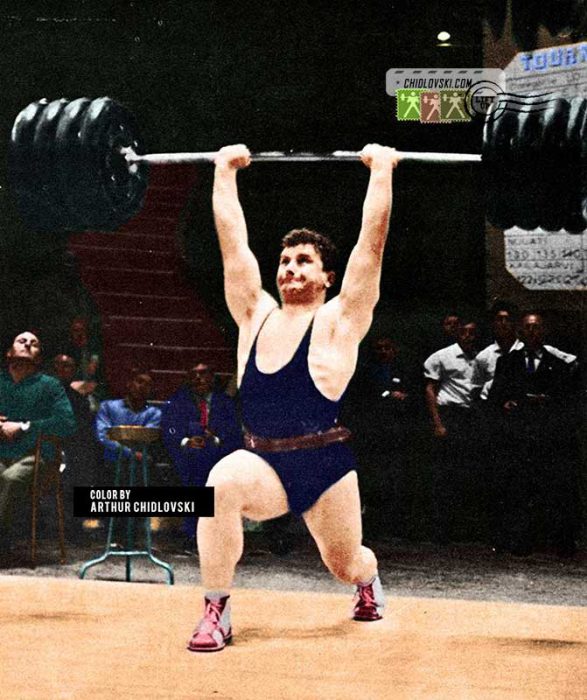 History in Color:
June 1964, Paris, France – Legendary middle heavyweight, 32-year old Ireneusz Palinski of Poland completes a clean-and-jerk (185kg) at the invitational international tournament dedicated to the 50th Anniversary of the French Weightlifting Federation (FFHC).
Ireneusz Palinski (1932-2006) was one of the best middle heavyweights in the history of Polish and world weightlifting of the 20th century.He was the first Olympic weightlifter of Poland to win the Olympic title. This memorable event took place in Rome in 1960 when Palinski won a gold Olympic medal in the 82.5kg class.
At the international tournament in Paris, Palinski won the 90kg class with a 472,5kg (152.5+135+185) total. Four months later, Ireneusz won a bronze Olympic medal in the 90kg category with 467.5kg (150+135+182.5) in Tokyo.