Team England Finest (1962)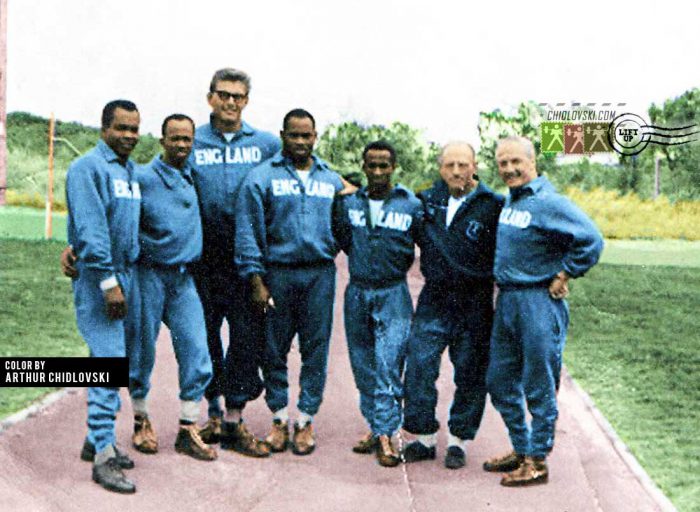 History in Color:
Team England Weightlifting before going to the 1962 Empire Games in Perth Australia.
Left to right:
George Manners (82.5kg, silver medal), Carlton Goring (67.5kg, gold medal), David Prowse, Louis Martin (90kg, gold medal), George Newton (60kg, gold medal), Ernie Peppiatt, Al Murray.
Note:
Information associated with the name of athletes includes the weight class and place at the 1962 Empire Games.
Special thanks to Frank Rothwell for identifying the team members on this History in Color photo.
---
Note: To view a complete list of the winners in the weight classes above,
please follow the link associated with the weight class.
Back to Search Tournaments