Athletes and Coaches: Rakhmanov and Brovko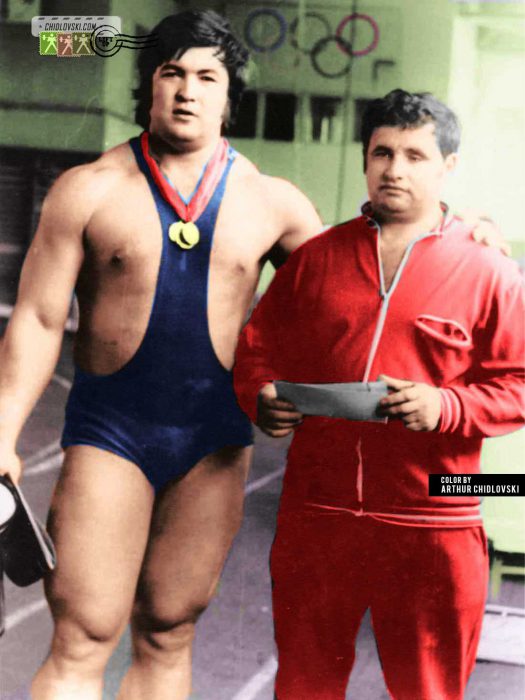 Olympic champion Sultan Rakhmanov and his coach Eduard Brovko of Dnepropetrovsk, Ukraine are being featured in this issue of the Lift Up: History in Color series.
Both were outstanding lifters. Eduard Brovko (1936-1998) competed in the middle heavyweight. He was won three USSR championships (1962, 1963, 1966) and the USSR Spartakiad in 1963. Brovko was a member of Team CCCP and won bronze medal at the 1963 World and European Championship in Stockholm.
His student, Sultan Rakhmanov (1950-2003) was an outstanding super heavyweight. He won the 1980 Olympics in Moscow, the World title in 1979 and 1980 and the European title in 1980. He won three USSR Championships (1978, 1979, 1981) and the 1979 USSR Spartakiad. His strongest lift was always the snatch. He held two world records in this lift and won the gold medals in the snatch in 1976, 1977 and 1981.
Save
Save
Save
Save