Olympics, Weightlifting and Stamps: Tribute from the Maldives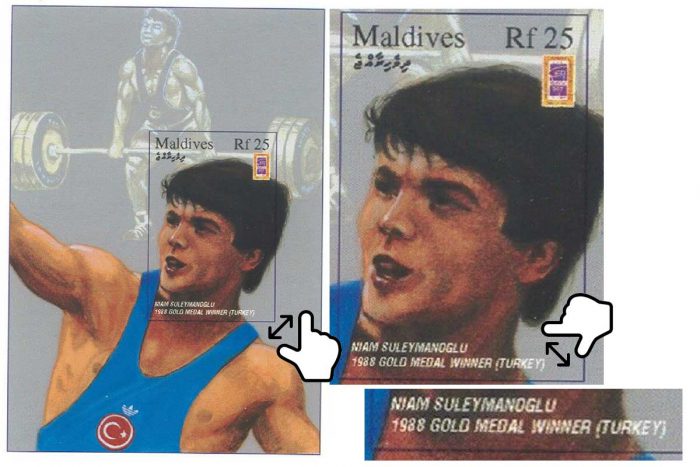 I guess weightlifting is popular at the Maldives.
Previously, we looked at the stamps from the Maldives celebrating the 100th Anniversary of the Olympic Games (1896-1996).
Now it's a tribute to legendary Naim Suleymanoglu of Turkey after winning his first Gold medal at the 1988 Summit Olympics in Seoul. Not bad, huh?
Now, any thoughts on what is wrong after zooming into the caption on the stamp.