Remembering Petr Pavlasek (1947-2023)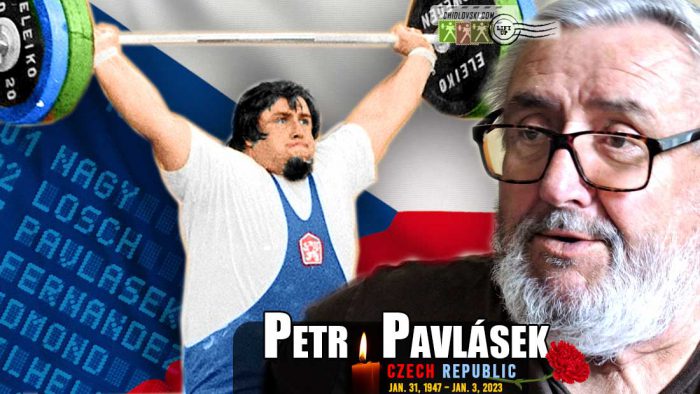 January 3, 2023 – One of the best super heavyweights of the 1970s, Petr Pavlasek of Czech Republic passed away in Tyn nad Vltavou at 75.
A 2x Olympian, Petr Pavlasek competed for for Czechoslovakia at the Summer Olympics in Munich (1972) and Montreal (1976). Overall, he won the national title of Czechoslovakia 5 times (1969, 1970, 1971, 1972, 1976) and, as a lead super heavyweight, he was selected to the national weightlifting team from 1969 to 1976.
Petr Pavlasek was the first athlete of his country to reach milestone results in this sport. He was the first athlete of Czechoslovakia to become a member of the elite Club 500 international (1969). His personal best in the total of 3 lifts was 557.5kg at the 1972 Summer Olympics in Munich on September 6, 1972. After, the elimination of press lift from the IWF tournaments in 1972, Pavlasek became the first weightlifter of his country to reach the 400kg total (1976). Also, he was the first one to clean-and-jerk 200kg. His best performance in the top international tournaments was the 4th place – at the World Championships in Manila (1974) and at the European Championships in Madrid (1973) and in Verona (1974).
Our deepest condolences are being sent to the family and close friends of a Great Iron Game Champion.
Rest in Peace, Petr Pavlasek!