Adam Saydullaev (1956-2022)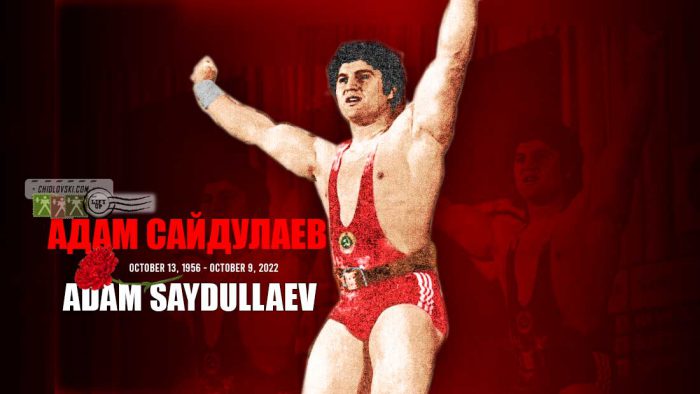 October 9, 2022 – Sad new came from Grozhy, Chechnya, Russia. One of the best Soviet mid heavyweights of the late 1970s – early 1980s, Adam Saydullaev passed away at 65.
Adam Saydullaev competed in the 90kg class for the Army Club of Grozny in his native Chechnya. He was a milestone athlete in the history of Chechen weightlifting. He was the first Chechen weightlifter to find a recognition at the international level. At 19, he won a gold medal in the 90kg class at the 1975 World Junior Championships. The next year he won the Jr. World title again at the 1976 World Junior Championships. His totals were 350kg (157.5+192.5) in 1975 and 362.5kg (160+202.5) in 1976.
In 1976, 20-year old Adam Saydullaev became a vice champion of Europe in East Berlin. In his career, Adam set 11 world records – 2 in snatch, 5 in cj and 4 in total.
Adam won numerous awards and medals in the national USSR tournaments. At the USSR Championships, he won one gold (1977), two silver (1978, 1982) and one bronze (1976) medals. Adam won 3 USSR Cups (1976, 1977, 1981) and held the 4 USSR gold medals in snatch (1976, 1977, 1979, 1981) and 2 in clean-and-jerk (1976, 1981).
Adam Saydullaev's personal best total in 90kg class was 412.5kg (185+227.5) set at the 1981 USSR Cup in Donetsk. His personal best in 100kg division was 420kg (185+235) on February 17, 1987 in Lvov.
Our condolences go to the family and close friends of Adam Saydullaev.
RIP to a great champion!