William "Bill" March (1937-2022)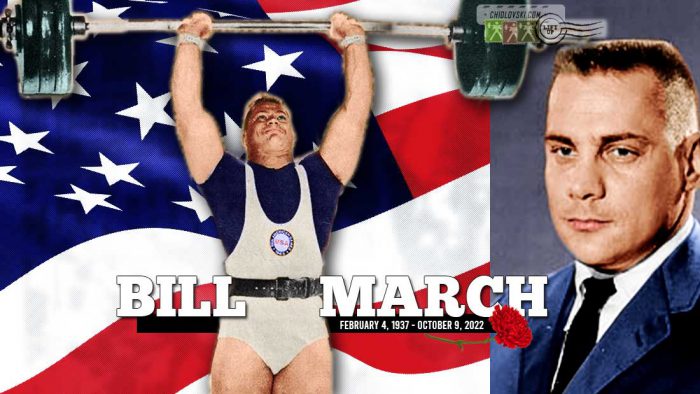 October 9, 2022 – Legendary U.S. weightlifter, native of a world famous weightlifting town of York, Pennsylvania, USA, William "Bill" March passed away in his hometown. He was 85.
Bill Match was a U.S. Olympian and a very strong Olympic weightlifter of the first half of the 1960s. He competed for the famous York Barbell Club of York, PA and was a significant part of many projects by Bob Hoffman. He competed for the United States at the 1964 Summer Olympics in Tokyo and won the 4th place in the 90kg weight class.
Bill March won 5 consecutive U.S. titles (1961-1965). On the international level, Bill March brought home a gold medal from the 1963 Pan American Games in Sao Paulo and a bronze medal in the 90kg class at the 1962 World Championships in Budapest.
Speaking of memorable pressers of the pre-1972 era in Olympic weightlifting, March most definitely was a terrific athlete in this department. He was a World record holder in the Olympic press lift.
Our deepest condolences to the family and friends of Bill March.
RIP to a great champion!