Pavel Pervushin (1947-2022)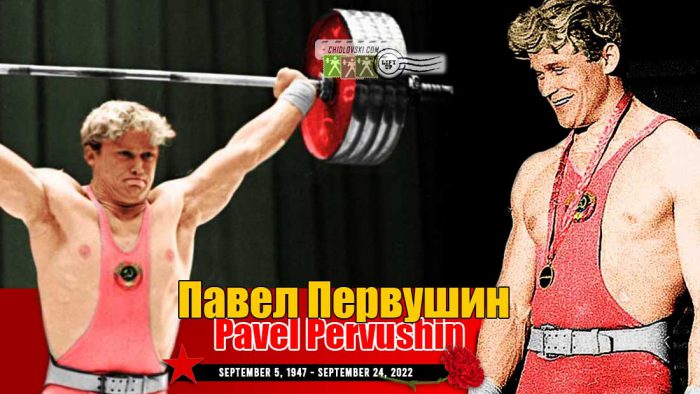 September 24, 2022, Saint Petersburg, Russia – Brilliant heavyweight of the 1970s, World champion and author of numerous world records, weightlifting legend, Pavel Pervushin died at 75.
Pavel Pervushin was one of the most impressive heavyweights in the world in the early 1970s. He won the gold medal in the 110kg weight class at the 1973 World and European Championships in Havana, Cuba. Being a strong, handsome and well-built athlete, Pervushin immediately established himself as a promising favorite of the fans of the Iron Game around the world. Pavel was truly an inspirational figure for many aspiring athletes of the time. Only a domestic injury made his career in elite Olympic weightlifting short and prevented Pavel from capturing more titles and awards in his career.
Besides winning World and European titles, Pervushin managed to set 15 world records and win one gold (1973), two silver (1970, 1972) and one bronze (1976) medals at the national championships. He also won two USSR cups (1971, 1972) and won gold medals in the snatch (1970-1972) and cj (1971, 1972, 1975) lifts.
Our deepest condolences go to the family, relatives and friends of Pavel Pervushin.
R.I.P. to a great Champion!