Yury Zaitsev (1951-2022)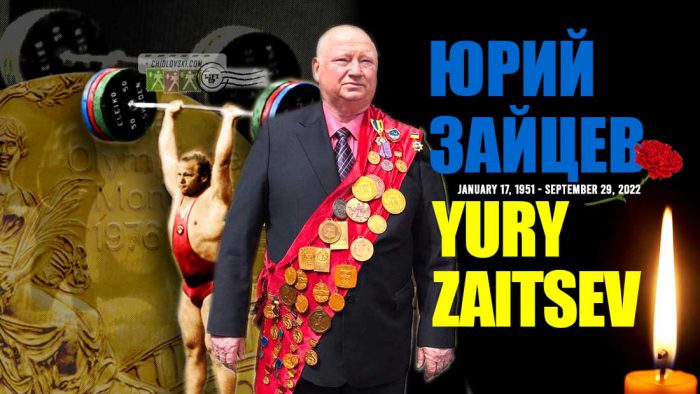 September 30, 2022, Dnipro, Ukraine – Olympic champion, World champion and World records holder, legendary Yury Zaitsev passed away at 71.
Yury Zaitsev was one of the strongest Soviet heavyweights (110kg) of the 1970s. He competed for Enbek of Temirtau, Kazakhstan and for Zenith and Army Club of Dnepropetrovsk, Ukraine. At the national championships, Zaitsev won gold (1976), silver (1975, 1978) and bronze (1979) medals. He also won 4 USSR Cups (1974, 1976, 1977, 1979) and national championships in snatch (1976) and clean-and-jerk (1974, 1976,1977, 1979). All of these medals were achieved in the heavyweight class where traditionally there were numerous world-class contenders in the Soviet Union.
On the international arena, Zaytsev won two World titles (1976, 1978), vice championship in 1977 and a bronze medal in 1974. At the European Championships, he won two gold (1978, 1979) and two silver medals (1976, 1977). In 1976, Yury Zaytsev reached the top goal of Olympic weightlifting – he became an Olympic champion in Montreal, Canada.
Our deepest condolences go to the family, relatives and friends of Yury Zaitsev.
R.I.P. to a great Legend!