Training in 1956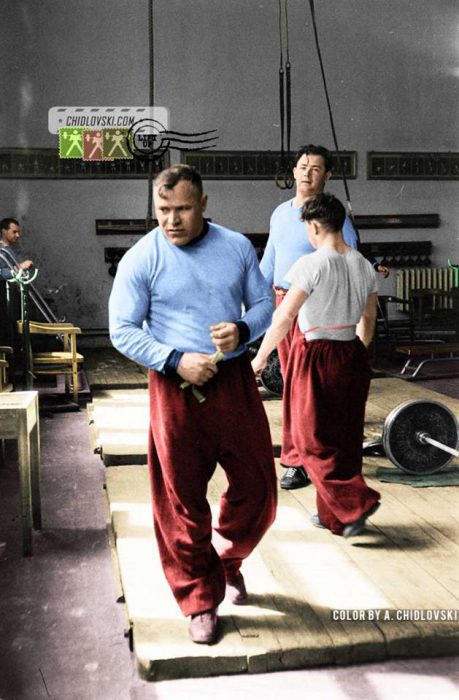 History in Color series:
Team CCCP Weightlifting is training hard for the upcoming 1956 Summer Olympics in Melbourne.
Powerful Soviet light heavyweight Trofim Lomakin seems to be upset by something. Behind him is his teammate Evgeny Minaev (60kg) and Semyon Suslov (90+kg) of the Army club (Odessa).
Perhaps, it's the moment when Trofim Lomakin got a bad news message – he wasn't selected to go to Melbourne.