Rafael Chimishkyan (1929-2022)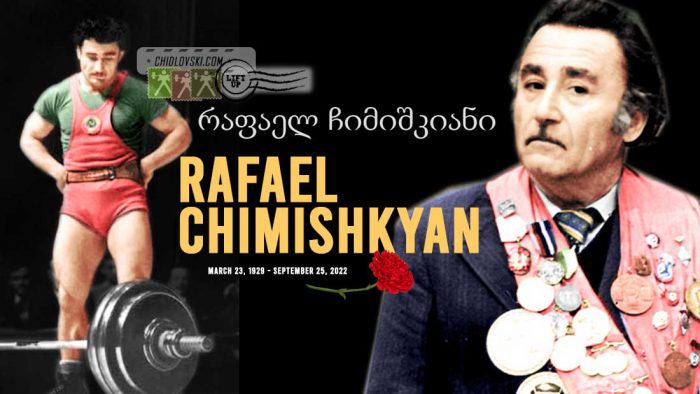 September 25, 2022, Tbilisi, Georgia – Olympic champion Rafael Chimishkyan passed away at 93 in his home Republic of Georgia.
Rafael Chimishkyan was a true champion and legend of Olympic weightlifting. He had a great sense of humor and a great personality.
He was the second Soviet Olympic champion in weightlifting and the first Georgian champion of the Summer Olympics. It all happened on July 25, 1952 at the 1952 Summer Olympics in Helsinki. 23-year old Chimishkyan lifted the new world record in total 337.5kg and won a gold medal in the 60kg class. Needless to say, Chimishlyan victory was rather a surprise. He was considered a back-up to a more solid and experienced Nilolay Saxonov on the Team USSR Weightlifting but Chimishkyan was truly brilliant in Helsinki.
In his career, Chimishkyan had 2 golds and 2 silvers at the World championships, 5 gold and 1 siver medals at the European championships, 5 gold, 5 silver  and 3 broze medals at the USSR Championships. Rafael Chimishkyan also set 11 world records.
Our deepest condolences go to the family, relatives and friends of Rafael Chimishkyan, to the Georgian National Olympic Committee and Georgian Weightlifting Federation.
R.I.P. to a legendary champion!