Norbert Schemansky (USA): 70 years Ago in Milan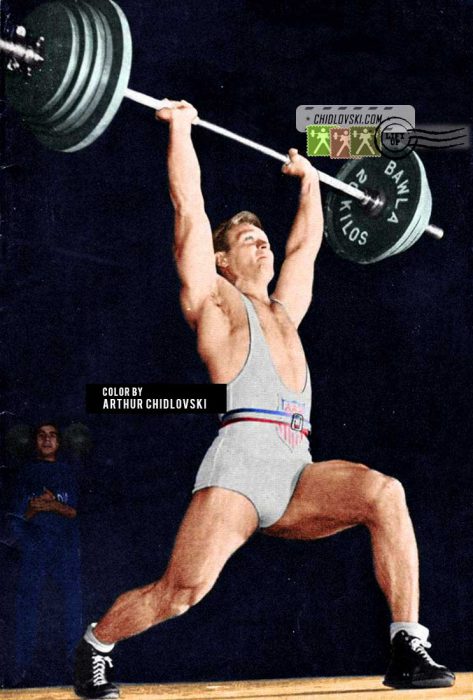 History in Color:
October 28, 1951, Milan, Italy – 27-year old mid heavyweight Norbert "Norb" Schemansky of Detroit, Michigan, USA sets 3 world records and wins his first World title in the 90kg weight class at the 1951 World Championships in Milan.
At the time of the tournament, Schemansky was a silver medalist in a heavyweight class (82.5+kg) at the 1948 Summer Olympics in London. Before the 1952 Olympics, the International Federation introduced the new middle heavyweight class (90kg) and it opened new opportunities for Schemansky.  In Milan, he won his first gold medal at the World Championships with a 427.5kg (125+132.5+170) in total. On his way to the World title, Norb set 3 world records – 2 in the clean-and-jerk lift (170 and 175 kilos) and 1 in total (his final 427.5kg total).
The next year, legendary Norbert Schemansky represented the United Stated at his second Olympics in Helsinki and won a gold Olympic medal with a total of 445kg (127.5+140+177.5 ).