Weightlifting Classics: Yury Vlasov in Paris (1964)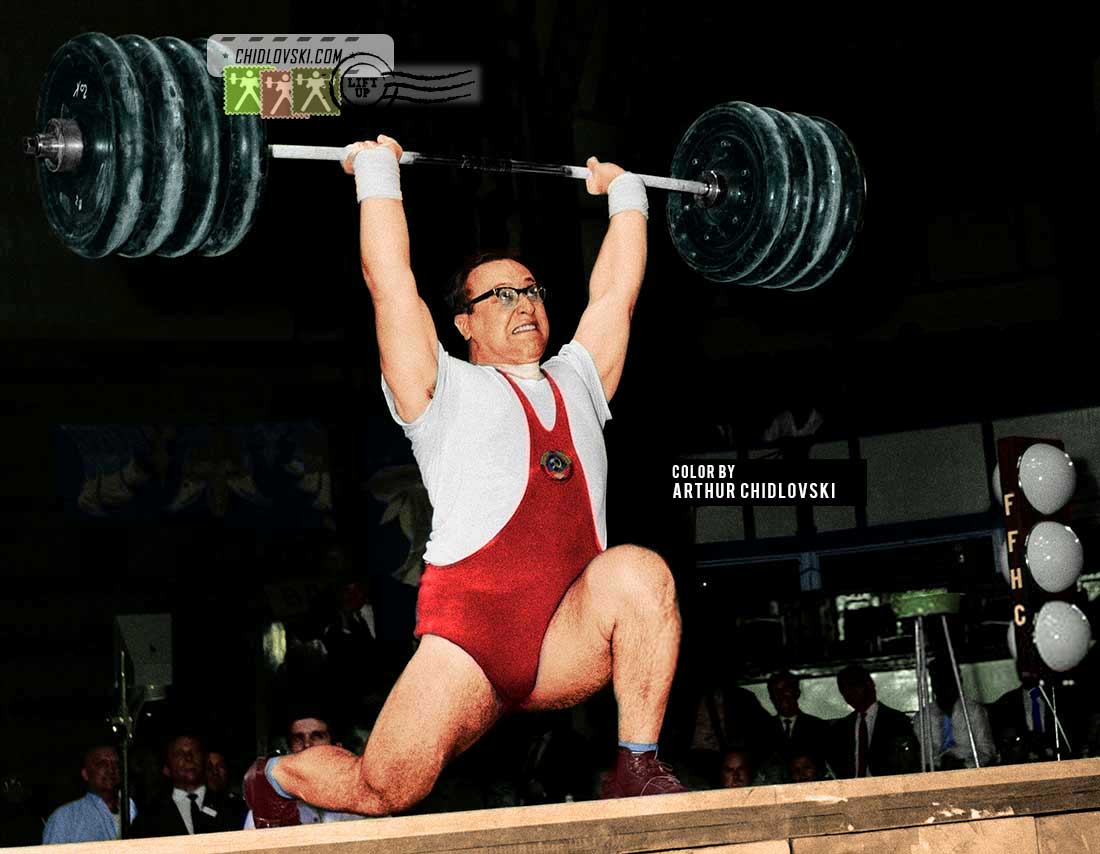 History in Color:
June 1964, Paris, France – Legendary super heavyweight, 28-year old Yury Vlasov of Team USSR goes for a clean-and-jerk world record (215kg) at the invitational international tournament dedicated to the 50th Anniversary of the French Weightlifting Federation (FFHC).
At the time of the tournament in Paris, Yury Vlasov (born in 1935) held the title of the "strongest man in the world". The 1960 Olympic champion in Rome, 4x World champion, 6x European champion and author of numerous world records, Vlasov was preparing for his second Summer Olympics scheduled to be held in four month, in October 1964 in Tokyo.
The Paris tournament was the last international tournament before the Olympics. In March 1964, Leonid Zhabotinsky managed to set three world records at the 1964 Prize of Moscow – in the snatch (168.5kg), clean-and-jerk (213kg) and total (560kg). As seen on the cover photo, Yury Vlasov went for a cj world record of 215kg.
However, he failed to jerk the record in two attempts and won the tournament with 190+155+200=545kg in total.
In 4 months left, Yury Vlasov set 7 world records and returned ownership of all world records prior to the 1964 Summer Olympics – in total (580kg), press (196kg), snatch (170.5kg) and clean-and-jerk (215.5kg).