Isaac Berger: Legendary Featherweight Turns 85!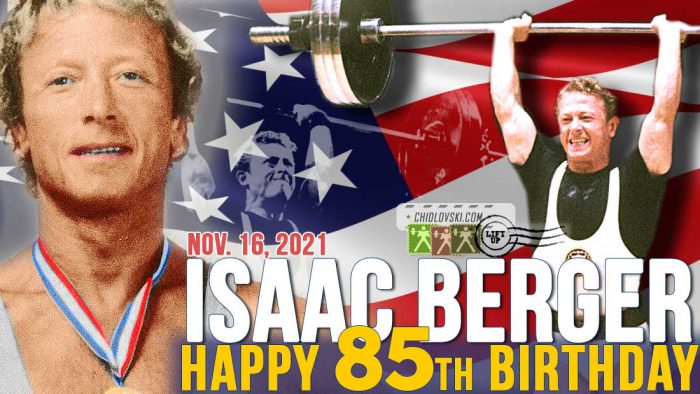 November 16, 2021 – Legendary U.S. weightlifter, Olympic champion and 2x Olympic vice champion,  Isaac "Ike" Berger celebrated his 85th birth day.
Isaac Berger is one of all-time greatest legends in the world of Olympic weightlifting.
Berger was born in Tel Aviv, Israel and emigrated to the United States while he was still rather young. His lifting career took off in the early 1950's when legendary Bob Hoffman, the "father of American weightlifting" discovered him. By that point, he could already clean 60 kg. Later, at the 1964 Olympics, he set a most impressive world record of 152.5 kg. in the clean-and-jerk. That record remained even into the 70's.
Isaac Berger competed for the York Barbell Club and was on the top of the Iron game in the late 1950s – mid 1960s with an Olympic gold medal won in Melbourne (1956) and 2 silver medal earned in Rome (1960) and Tokyo (1964). In his outstanding career in sports, Berger won 2 world and 8 national titles and set 6 world records.
Happy Birthday, Great Champion Isaac Berger!