Gennady Bessonov Wins the Pannonia Cup in Hungary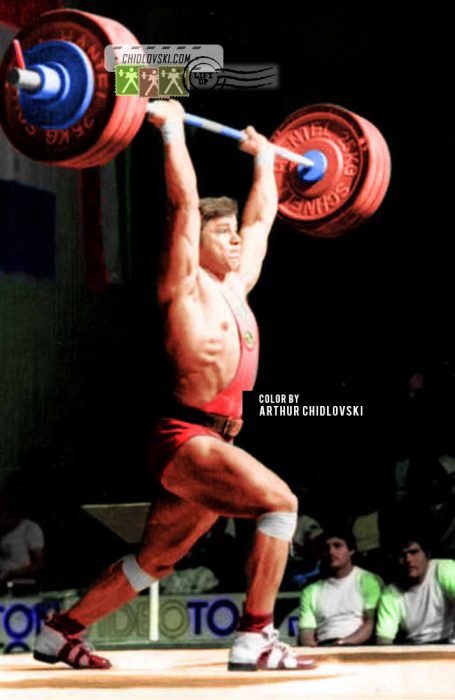 July 30, 1977, Budapest, Hungary – 23-year old rookie light heavyweight of Team USSR, Gennady Bessonov of Shakhty, Russia wins the competition in the 82.5kg weight class at the 1977 Pannonia Cup in Hungary.
World records holder, World and European champion, Gennady Bessonov (b. 1954)  was one of the most popular world class light and middle heavyweights of the Soviet Union in the 1970s. In his career, Bessonov won gold medals at two World Championships (1977, 1979) and one European Championship (1977). He won numerous medals at the USSR championships on several occasions.  Ironically, with all his outstanding career results, Bessonov never won gold at the USSR championships.
Bessonov was a graduate of the famous Olympic weightlifting school in a small town of Shakhty in the South of Russia.The list of school graduates included such Olympic and World champions as Alexey Vakhonin, Vasily Alexeev, David Rigert, Nikolay Kolesnikov, and many more. Bessonov was the first notable alumni of the school who was born, grew up and trained as a weightlifter in Shakhty. He was  trained by Viktor Dorokhin from the very beginning to the end of his outstanding career in this sport.