First Time in Paris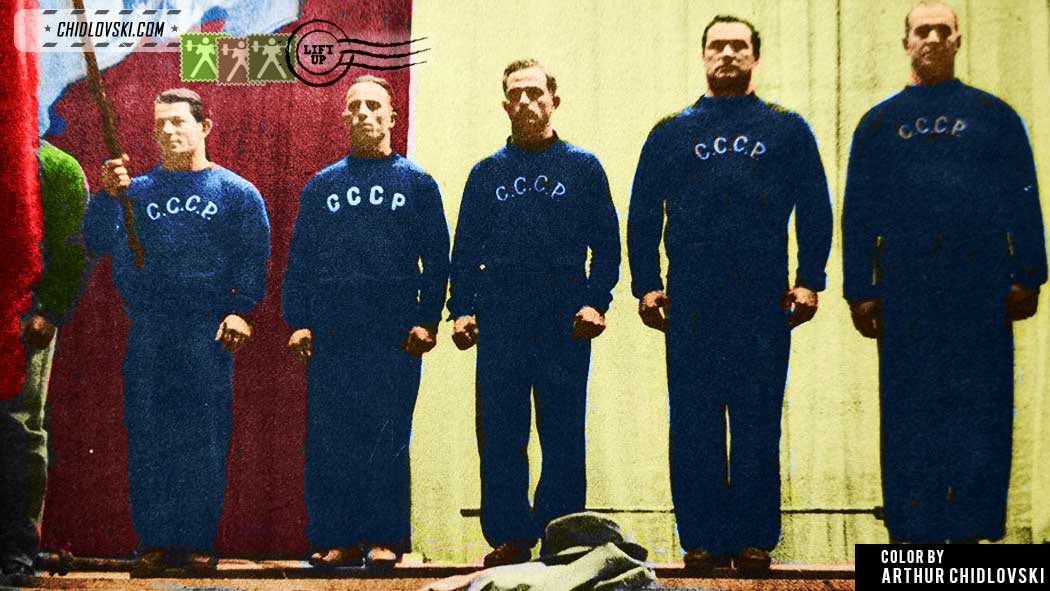 Paris, France in 1946.
It was the first world championship for Team USSR ever. On the restored photo, the Soviet athletes are taking part in the closing ceremony of the tournament:
Left to Right:
Grigory Novak (82.5kg, 1st place), Nikolay Shatov (75kg, 4th place), Vladimir Svetilko (67.5kg, 2nd place), Yakov Kutsenko (82.5+kg, 2nd place) and Sergo Ambartsumyan (82.5+kg, 5th place)
The gold medal earned by Novak was the gold medal of the World championship ever won by the Soviet athletes in all sports disciplines.
For more details, review the results below or visit our reviews @ Lift Up.
---
Lift Up: World Championships from 1891 to Today
Note: To view a complete list of the winners in the weight classes above, please follow the link associated with the weight class.