Two Generations of Heavyweights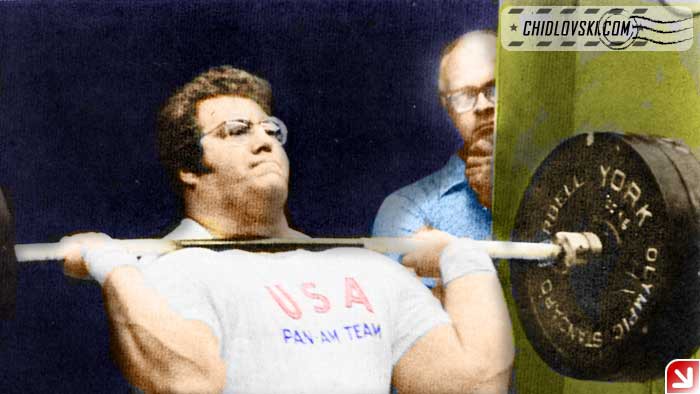 Basically, no comments seem to be necessary here.
Norbert Schemansky, one of the greatest lifters ever, is watching the lifting by Ken Patera at the U.S. Olympic Trials for the 1972 Summer Olympics in Munich.
Shemansky was 48 at the time. He won the Olympics and brought home medals from four Olympics in 1948, 1952, 1960 and 1964.
Patera turned 29. He just won silver medal at the 1971 World Championship in Lima, Peru. His strongest lift was Olympic press.
Dynamic lifts were not his forte at all.
In a few months, Patera bombed out at the 1972 Olympics.
He did the 212.5KG press and was the third after the first lift. However, he was eliminated in the snatch after failing to lift 166kg (twice) and 170kg.
At the moment of taking the cover photo, it was still unknown.
It was just the two generations of American heavyweights.
And Norb Schemansky estimating the potential of the new contender.
Save
Save