Brad Marchand Plays For the Gold at the Worlds in Russia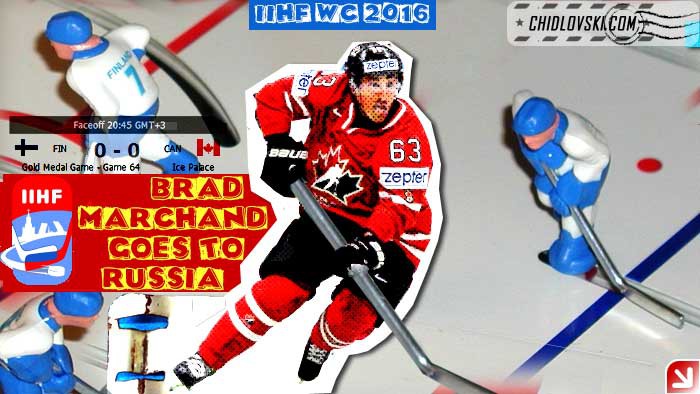 As die hard Boston Bruins fans or readers of this blog know,  Bruins' winger Brad Marchand is playing for Team Canada at the 2016 World Championship.
Today is the last day of the tournament and Team Canada is playing in the final game vs. Finland.
The winner gets the gold medal.
Team Finland is a tough opponent. Hockey is at its best now there. Suomi won the WC under 18 and the WC under 20 this year. In the last game of this WC in Russia they might teach for the third one this year. Finland lost no games in this tournament. Team Canada won all games bur one – to Finland in the preliminaries, 0-4.
Yesterday, at the semis, Canada won the battle against Team USA 4-3 and the hero of our story Brad Marchand scored a beautiful goal in the 1st period.
Go Bruins! Go Marchand! Go Canada!
CAN vs. USA 18:02 2 – 0 EQ CAN 63. MARCHAND Brad (5. CECI Cody)