Are You Ready For a Big Celebration Tomorrow?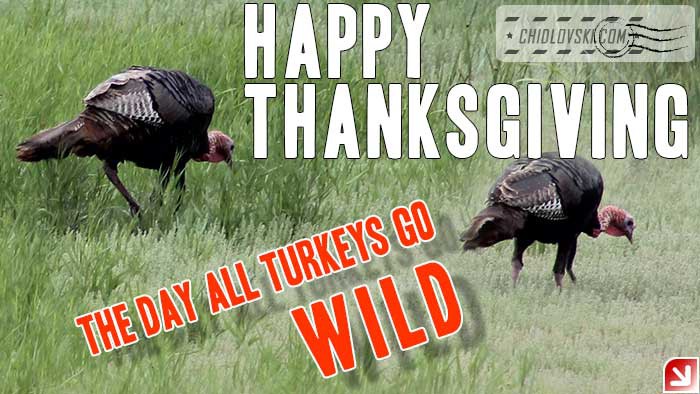 The original photo of the wild turkey promenade was made a few years ago in the Plum Island area when we still lived in Massachusetts.
To be honest, I've never been a big fan of photo sessions with wild turkeys. They are big, stubborn and can get really aggressive. Males are really competitive. They hold a "harem" of up to 20 females and it's better not to mess with their family business. Have you ever been stuck in the parking lot or traffic with wild turkeys around?
The story says that initially the Wild Turkey almost became a national bird in the United States. They lost to the Bald Eagle by one one.
Anyway, Happy Turkey Day to all! Have a great Thanksgiving celebration!
Cheers.