Golden Era of American Weightlifting: U.S. Champions in NYC (1952)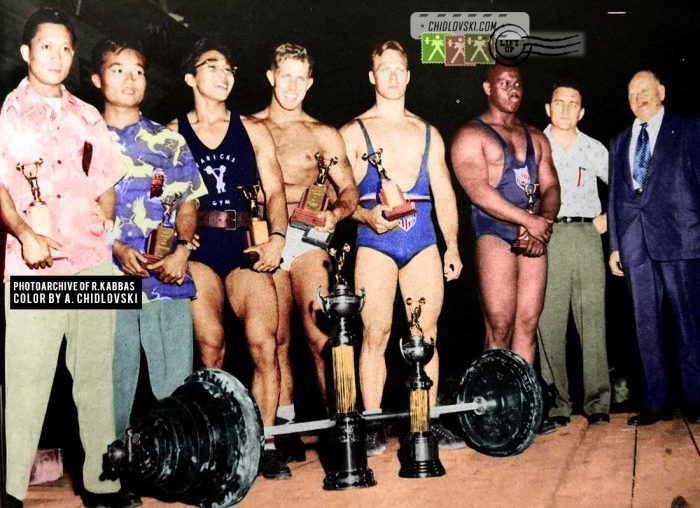 June 27, 1952, New York City, NY, USA – U.S. champions are lined up at the 1952 AAU Senior Nationals and Final Olympic Tryouts awards ceremony at the 69th Regiment Armory Auditorium in NYC (left to right*):
Richard Tom (56kg, Hawaii), Richard Tomita (60kg, Hawaii), Tommy Kono (67.5kg, U.S. Army), Clyde Emrich (82.5kg, U.S. Army), Norbert Schemansky (90kg, Northern YMCA, Detroit, MI), John Davis (90kg+, York Barbel Club), John Terpak (U.S. Team, assistant coach), Dietrich Wortmann (U.S. Team, manager).
Note: *Middleweight champion Peter George of the ACMWL club is not present on the photo above.