Ivan Grikurov (1951-2021)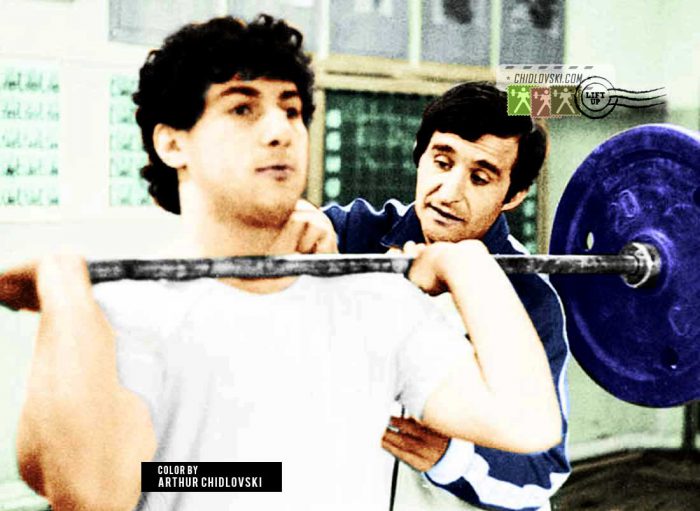 November 27, 2021 – Sad news arrived from Ciechanów, Poland. Legendary coach Ivan Grikurov passed away at the Ciechanów Hospital. He was 70.
Our condolences to his family and friends.
Ivan Grikurov was a world famous Olympic weightlifting coach, one of the all-time best in individual preparation of athletes. His list of students includes such Olympic and world champions as Kakhi Kakhiashvili, George Asanidze, Szymon Kolecki and more.
On the History in Color photo, Young Georgian weightlifter Kakhi Kakhiashvili and his coach Ivan Grikurov during the training in Tskhinvali. In a years to come, both will become legends in Olympic weightlifting world. Kakhi Kakhiashvili won three Summer Olympics (1992, 1996, 2000) and Ivan Grikurov became a world famous coach, one of the best in individual preparation of athletes.