Happy 92nd Birthday to Dr. Peter George!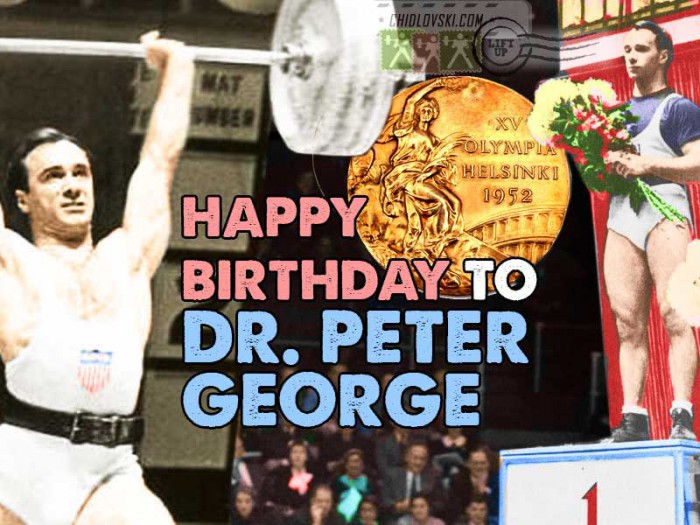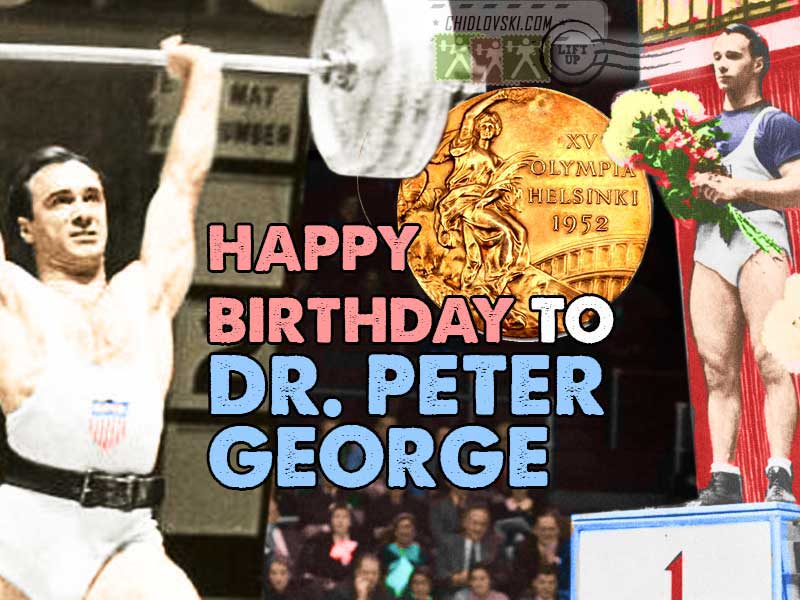 June 29, 2021 – Olympic champion and a true legend of Olympic weightlifting Dr. Peter George is celebrating his 92nd Birthday today.
Peter George is one of the most successful and decorated lifters of the first post World War II decades. He won the gold medal at the 1952 Summer Olympics in Helsinki and received silver medals at the Olympics in London in 1948 and in Melbourne in 1956. He won the World title in in 1947, 1951, 1953, 1954 and 1055. He brought home to the United States the gold medals 0f the Pan American Games in 1951 and 1955 and set 4 world records through his career in weightlifting.
The career track and results of Peter George are certainly very impressive. But it's only a part of the life story that makes him a true legend of this sport. His presence on the platform, immaculate mental preparedness for any challenge on the weightlifting platform and being a part of the classiest weightlifting team that dominated the world of weightlifting at the time.
Peter George had written his name on the same page as Tommy Kono, Norbert Schemansky, John Davis, Stanley Stanczyk… Each name deserves a book within a history book. And Peter George was one of the classiest acts among the legends.
On June 29, Peter George will be 92. He had a brilliant career in sports, outstanding career as an orthodontist after retiring from sports and now lives in sunny Honolulu in Hawaii.
On behalf of the Lift Up project and weightlifting community from all over the world, Happy Birthday, Dr. Peter George!
I am stepping down from my soap box podium… Please feel free to add comments and birthday wishes and memories in the comments section below.