Olympics in Tokyo: Finnish Olympians Go To Japan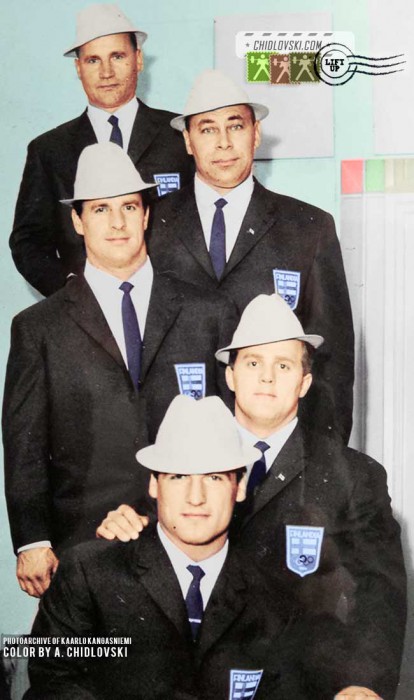 Team Finland Weightlifting goes all the way to the East to compete at the 1964 Summer Olympics in Tokyo (top to bottom):
Pentti Anttila, Eino Makinen (90+kg), Jouni Kailajarvi (90kg, 7th place), Jaakko Kailajarvi (82.5kg, 9th place) and Kaarlo Kangasniemi (82.5kg, 7th place)
Just another History in Color glimpse at the 1964 Olympics in Tokyo with a few weeks left before the Summer Olympics in Tokyo in 2021.
My history book doesn't have the name of the airline that brought Finnish Olympians to Tokyu in 1964.
My assumption it was the Finnair.