Anatoly Pisarenko (USSR)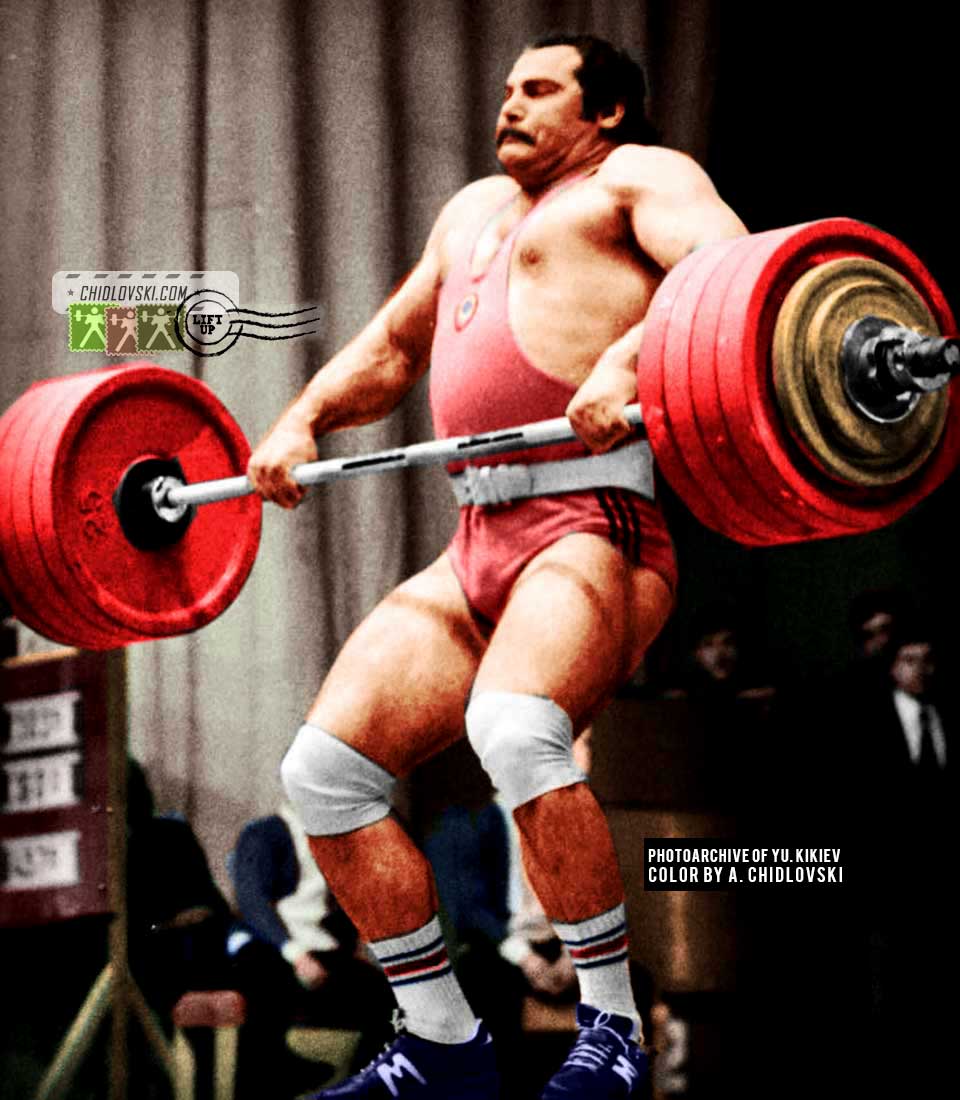 One of the most memorable super heavyweights in the history of Olympic weightlifting, Anatoly Pisarenko of Team USSR competes in the early 1980.
Pisarenko had all of it in him – power, speed, slick techniques in both snatch and clean-and-jerk and huge ambitions and successful results in pushing the limits to unthinkable.
Note: Does anyone know what year and competition was the photo taken at? My initial guess was that it is the WR in cj (258kg) at the 1982 Friendship Cup in Frunze. But the background looks odd for that tournament.