Olympics in Tokyo: Big in Japan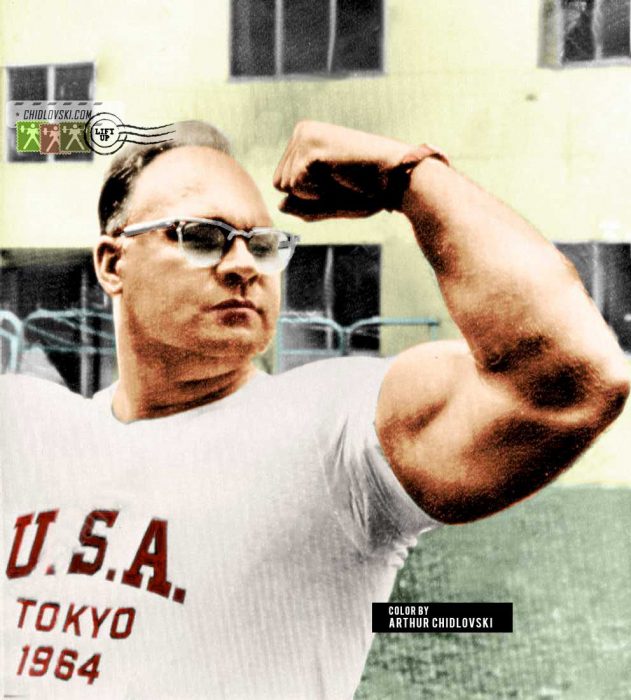 October 18, 1964, Tokyo, Japan – U.S. heavyweight Norbert Schemansky of Michigan, USA shows that he is ready for his 4th Olympic games at the Olympic village in Tokyo.
Legendary weightlifting champion turned 40 in May 1964 and won a bronze medal in the 90+kg weight class at the 1964 Summer Olympics in Tokyo.
Got muscles? Norb Schemansky certainly did!