Club 500: Joe Dube (USA) Sets a New World Record in York, PA (1968)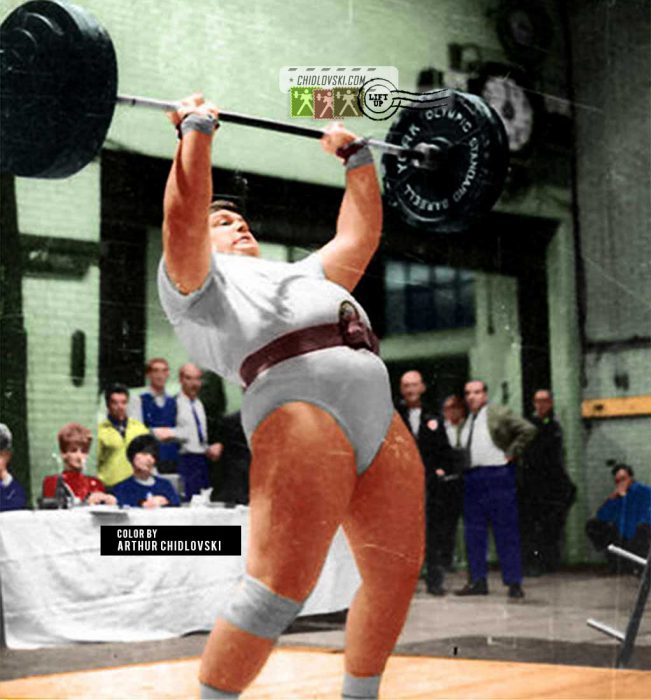 February 15, 2021 – Happy Birthday to World Champion and Olympic medalist Joe Dube (USA)!
He turns 77 today.
History in Color:
March 23, 1968, York, PA, USA – 24-year old super heavyweight Joe Dube of Jacksonville, Florida sets a new world record in press (203.5kg) at the national meet in York.
Joe Dube (born in 1944) was a super heavyweight super star of the 1960s and he is one of all-time best U.S. super heavyweights. Joe shares the 6th place on the all-time and all-nations listing in the Club 500 with a 590kg (207.5+167.5+215) total that he reached in 1971. Since the elimination of press in 1972, the positioning in the Club 500 is eternal and stays for ever.
Joe Dube was very impressive on the competition platform. As a super heavyweight, he was big and powerful and, at the same time, he was very fast with his lifts. He was a World champion (1969), bronze medalist of the 1968 Summer Olympics in Mexico City and a champion of the 1967 Pan American Games in Canada. He also lifted the top total at the 1967 Little Olympics in Mexico and, by bodyweight, finished second to Stan Batishev of the USSR on the medal stand.
Dune was a 6-x vice champion of the USA (1967-1971 и 1981) and  set two world records in press.