Naim Suleymanov: Two World Records in Moscow (1983)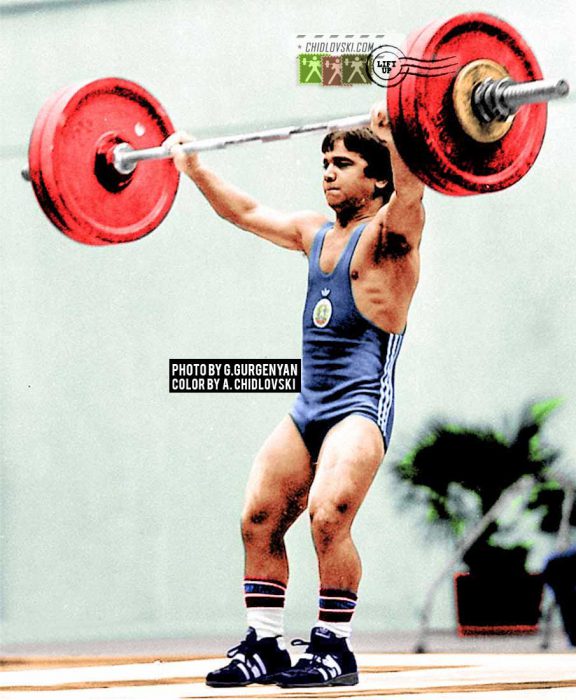 History in Color:
October 21, 1983 – Moscow, Russia – 16-year old Naim Suleymanov, rookie bantamweight of Bulgaria, sets a new world record (130kg) in the 56kg weight class at the 1983 World Championships at Izmaylovo Weightlifting Arena in Moscow.
It was Naim's first appearance at the senior World Championships. Later on he became known as Naim Suleymanoglu or "Pocket Hercules" and won three Summer Olympics in weightlifting.
At the 1983 World Championships, Naim won a silver medal in the 56kg class with 290kg (130+160) in the bantamweight. 16-year old rookie of Team Bulgaria set 2 world records that night – in snatch (130kg) and in total (290kg).