Leonid Zhabotinsky Sets World Records at the 1964 Prize of Moscow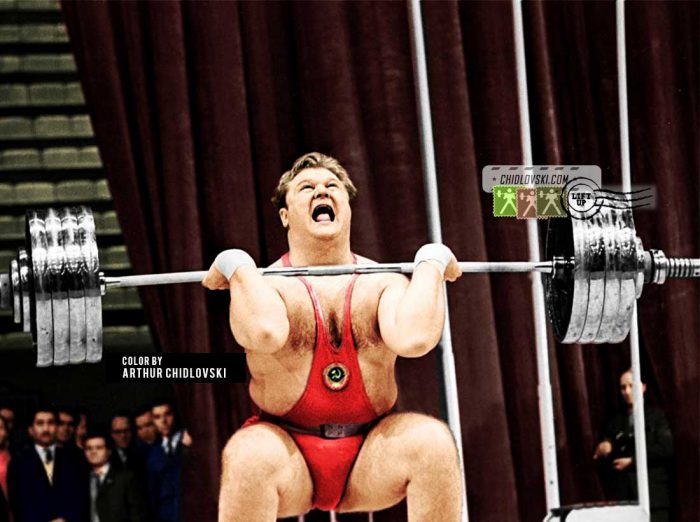 History in Color:
March 22, 1964, Moscow, Russia, USSR – Soviet super heavyweight candidate to compete at the 1964 Summer Olympics in Tokyo, Leonid Zhabotinsky of Zaporozhye, Ukraine sets 3 world records and wins the 1st place in the 90+kg weight class at the 1964 Prize of Moscow invitational international tournament held in Moscow.
By the end of the night, Zhabotinksky won the 1st place and set 3 world records – snatch (168.5kg), clean-and-jerk (213kg) and total (560kg). There were 7 months left to the Olympics in Tokyo scheduled for October 1964.
Leonid Zhabotinsky (1938-2016) was the strongest man in the world in the 1960s. 2x Olympic champion in the super heavyweight, 4x World Champion, author of many world records, he was a world famous athlete and an iconic sports personality of his times.