Aslambek Ediev (Russia): 1991 USSR Championships in Donetsk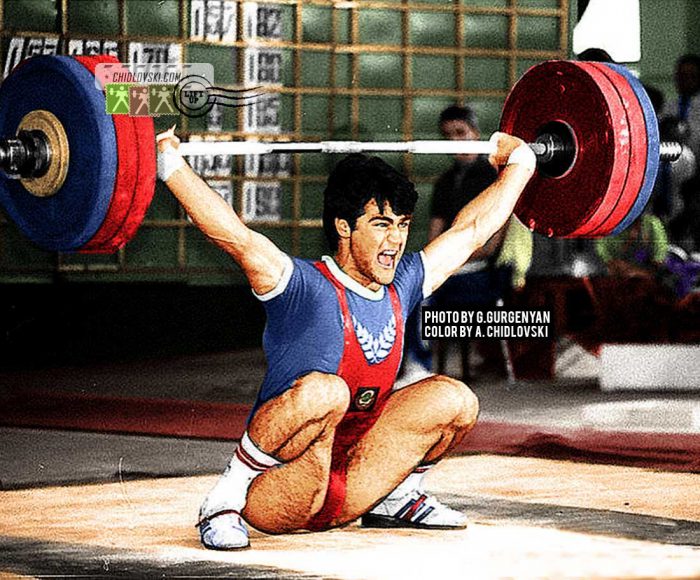 History in Color:
August 13, 1991, Donetsk, Ukraine – 21-year old middleweight Aslambek Ediev of Grozny, Chechnya, Russia, USSR competes in the 75kg weight class at the 1991 USSR Spartakiade and 1991 USSR Championships in Donetsk.
Aslambek Ediev (born in 1970) went on to become one of the best athletes to compete for Team Russia in the 2000s. He won silver medals at the Wolrd Championships in 2005-2007 and a bronze medal at the 2002 European Championships in Antalya, Turkey.
By the end of that day in Donetsk in August 1991, Aslambek Ediev won a silver medal with a 357.5kg (170+187.5) total in the 75kg class and became a national vice champion of the 10th USSR Spartakiade and the 66th USSR Championships. It was his first ever national medal and he won it at the last ever USSR Spartakiade and Championships.
After 1991, there was no more USSR and no more USSR championships.
No more C.C.C.P. 
The end of the era.