Valentin Khristov: Four World Records Night in Moscow (1975)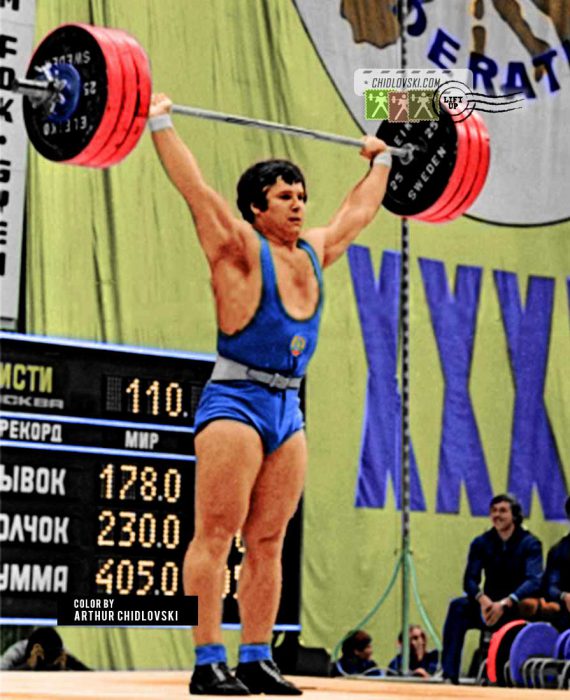 History in Color:
September 22, 1975, Moscow, Russia – 19-year old junior heavyweight Valentin Khristov of Bulgaria snatches 180kg and sets a world record in the 110kg weight class at the 1975 World Championships in Moscow.
Valentin Khristov was simply amazing that night. He won a gold medal and it was the first World title won by a spectacular Bulgarian junior! He ended up with a magnificent total of 417.5kg (180+237.5) and set 4 world records in the heavyweight class:
Snatch – 180kg
Clean and Jerk – 237.5kg
Total – 410kg
Total – 417.5kg
In his 4th clean-and-jerk attempt, he went for another world record (245.5kg). Khristov competed in the 110kg class and it was more than the world record in the super heavyweight class – 245kg set by legendary Vasily Alexeev himself. One can only imagine what super heavyweight Alexeev thought at this moment observing a 19-year old heavyweight challenging him while being 60kg lighter on the bodyweight.
Khristov almost cleaned it – he failed while standing up with this gigantic load and earned a standing ovation by the audience in the Luzhniki Arena in Moscow.