Kanybek Osmonaliev: 1979 USSR Spartakiade in Leningrad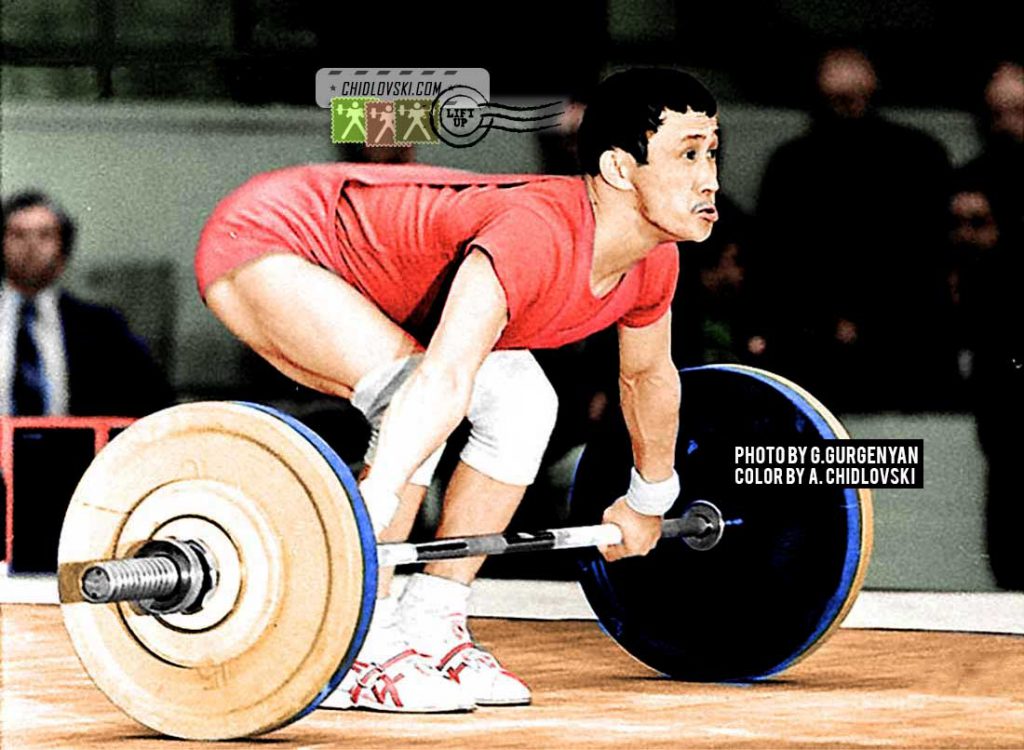 History in Color:
July 27, 1979, Leningrad, Russia, USSR – 26-year old flyweight Kanybek Osmonaliev of Frunze, Kirgizia performs a snatch lift in the 52kg class at the 1979 USSR Spartakiade and USSR Championships in Leningrad.
Kanybek Osmonaliev (b. 1953) was a phenomenal flyweight of the Team CCCP. From mid 1970s to mid 1980s, he won the 1980 Olympics, 4 World championships, 2 European Championships and 2 USSR Championships. His official personal best total was 247.5kg (110+137.5) and it was reached when he won a World title at the 1981 World Championships on September 14, 1981 in Lille, France.
Besides the medals and results, he was an outstanding athlete – a hardworker in training, a clutch lifter in the competition and an exemplary character.
If you asked me at the time when I was an aspiring weightlifter, Kanybek Osmonaliev was on the very top of the list of my favorite Olympic weightlifters.