Training Hard In 1946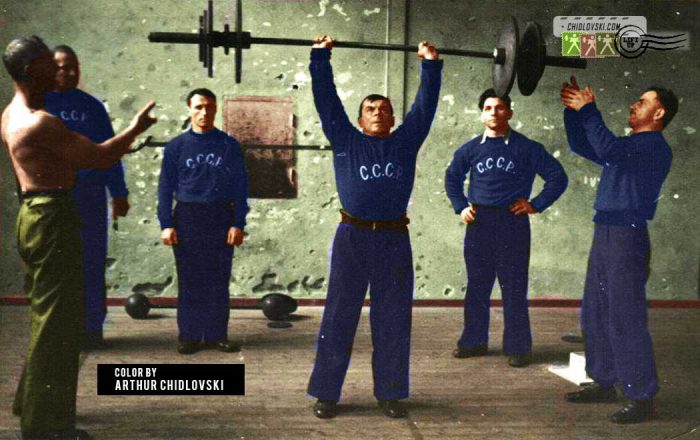 This photo came from the personal archives of George Popov.
We have enhanced it for the Lift Up project about the history of Olympic weightlifting.
The photo shows how Team CCCP candidates are training before the 1946 World Championship in Paris:
(left to right):
n/a, Yakov Kutsenko, Moisey Kasyanik, George Popov, Israel Mechanik, n/a.
The 1946 World Championship was the first world championship that Team CCCP participated in.