Alexander Varbanov (Bulgaria): Debut in Moscow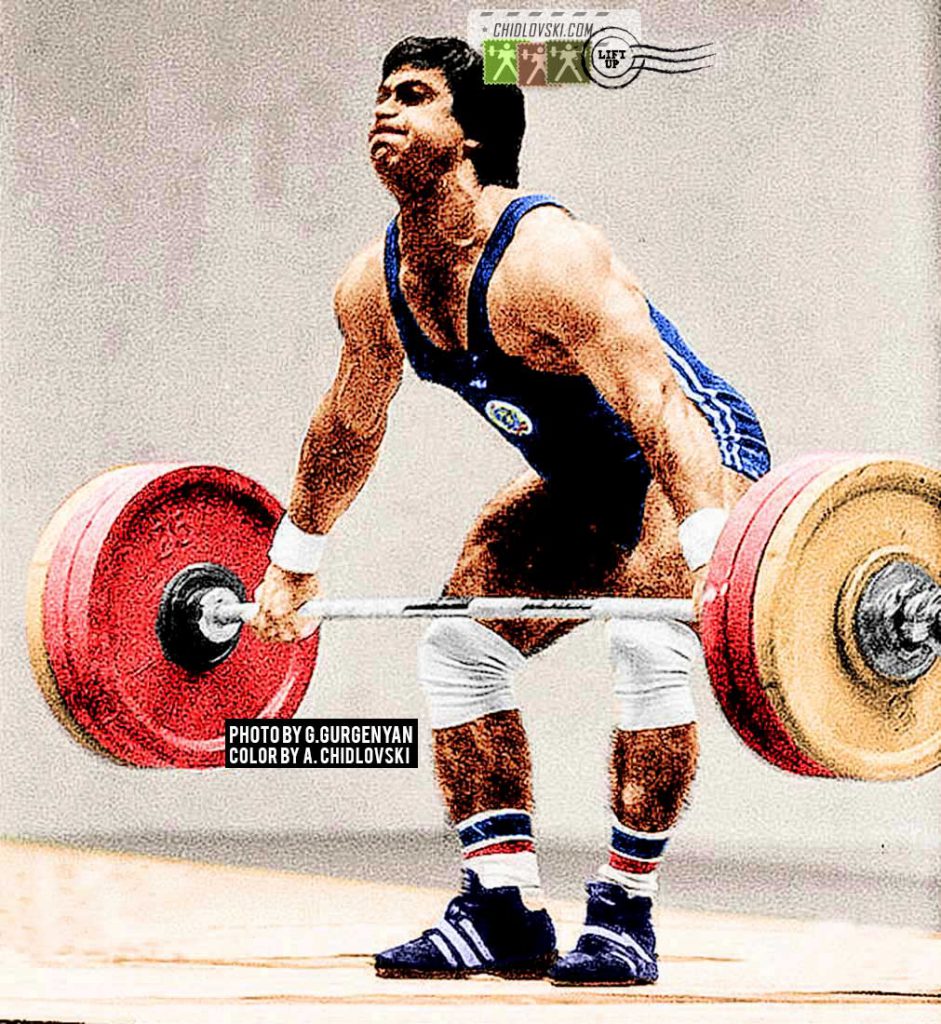 History in Color:
August 26, 1983, Moscow – 19-year old Bulgarian middleweight Alexander Varbanov competes in the 75kg class at the first World Championships in his career in Moscow in 1983.
In the snatch lift, Vladimir Kuznetsov (USSR) set 2 world records (165 and 167.5 kg) and took a lead with Varbanov on the 2nd place (160kg). In the clean-and-jerk, Kuznetsov lifted 202.5kg and set another world record – 370kg in total. Alexander Varbanov cj'd a new world record (210kg) and also totaled 370kg! His bodyweight was lighter and Alexander Varbanov won a gold medal in the 75kg class.
Alexander Varbanov (born in 1964) was one of the strongest middleweights in the history of Olympic weightlifting. In fact, his last official World record of 215.5kg in clean-and-jerk was set on December 5, 1987 in Seoul and still remains the highest weight ever lifted by middleweights.
Overall, Varbanov set 10 world records in his career – 7 in clean-and-jerk and 3 in total. His all-time personal best was the total of 382.5kg (167.5+215, bodyweight 74.6kg) that he achieved on February 29, 1988 in Plovdiv, Bulgaria.
Alexander Varbanov won a bronze medal at the 1988 Summer Olympics. He was a 3x World Champion (1983, 1985, 1986), 4x European Champion (1983, 1985, 1986, 1987), 4x Bulgarian champion (1982, 1983, 1984, 1985).