Trendafil Stoychev (Bulgaria) in Berlin, 1976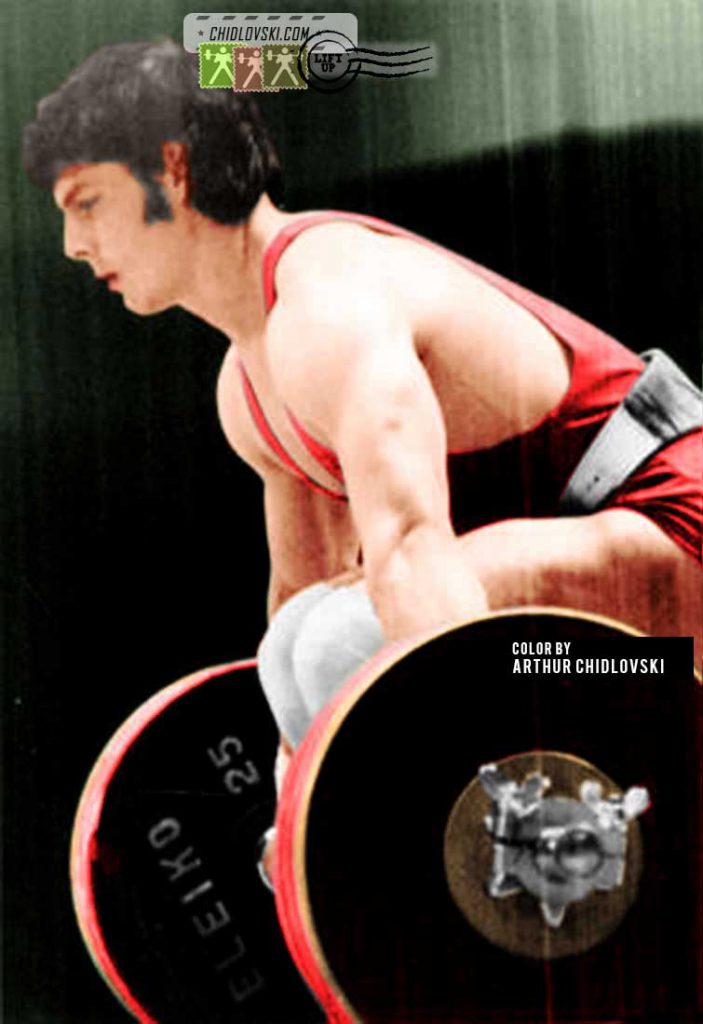 History in Color:
April 8, 1976, Berlin, East Germany – 22-year old World champion Trendafil Stoychev of Asenovgrad, Bulgaria competes for Team Bulgaria in the 82.5kg weight class at the 1976 European Championships in East Berlin.
At the 1976 European Championships, Stoychev won a bronze medal with a 365kg (167.5 + 197.5) total and set the first world record in snatch (167.5kg) in his career.
Trendafil Stoychev (b. 1953) was one of most talented young Bulgarian lifters of the 1970s. He graduated from the first group of young athletes trained by legendary Ivan Abadzhiev himself and competed mostly in the 82.5kg class. Trendafil won 1 gold (1974) and 2 silver (1975, 1976) medals at the World Championships, 2 silver (1974, 1975) and 1 bronze (1976) European Championships medals.
At the 1976 Summer Olympics in Montreal, Stoichev became a silver Olympic medalist with the 360kg (162.5+197.5) total.