Yakov Krinitsky Died at 90
November 30, 2020 – Outstanding Soviet and Ukrainian coach and top national weightlifting executive administrator Yakov Krinitsky has died in Brooklyn, NY, USA. He was 90.
Yakov Krinitsky (1930-2020) of Kiev, Ukraine was a Chair of the Coaches' Board of the Ukrainian Federation of Olympic Weightlifting in the USSR. As a personal coach, Yakov Krinitsky trained such distinguished champions and world records authors as Vladimir Belyaev and Valery Kuznichenko.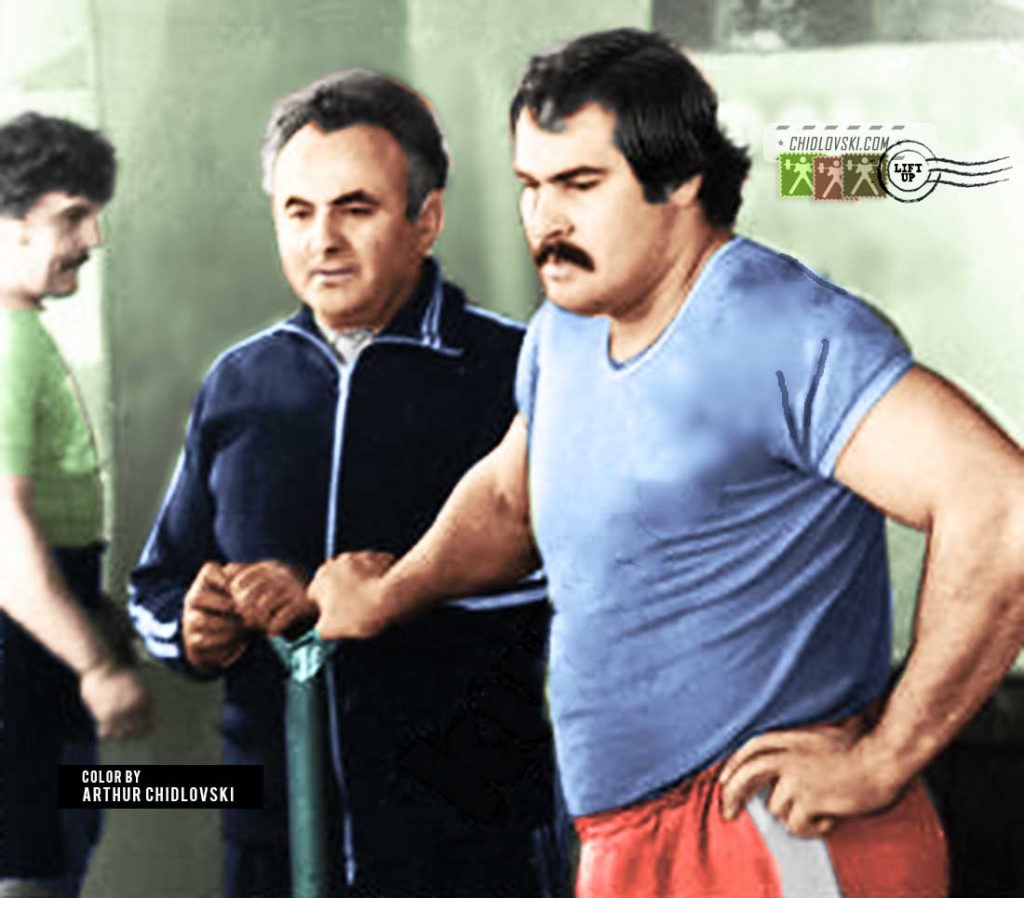 History in Color:
Legendary super heavyweight Anatoly Pisarenko and the head coach of Team Ukraine Yakov Krinitsky.
Krinitsky was also known a personal coach of such distinguished champions as Vladimir Belyaev and Valery Kuznichenko (seen in the background of the cover photo).