Club 500: Nikolay Kozintsev (Ukraine, USSR)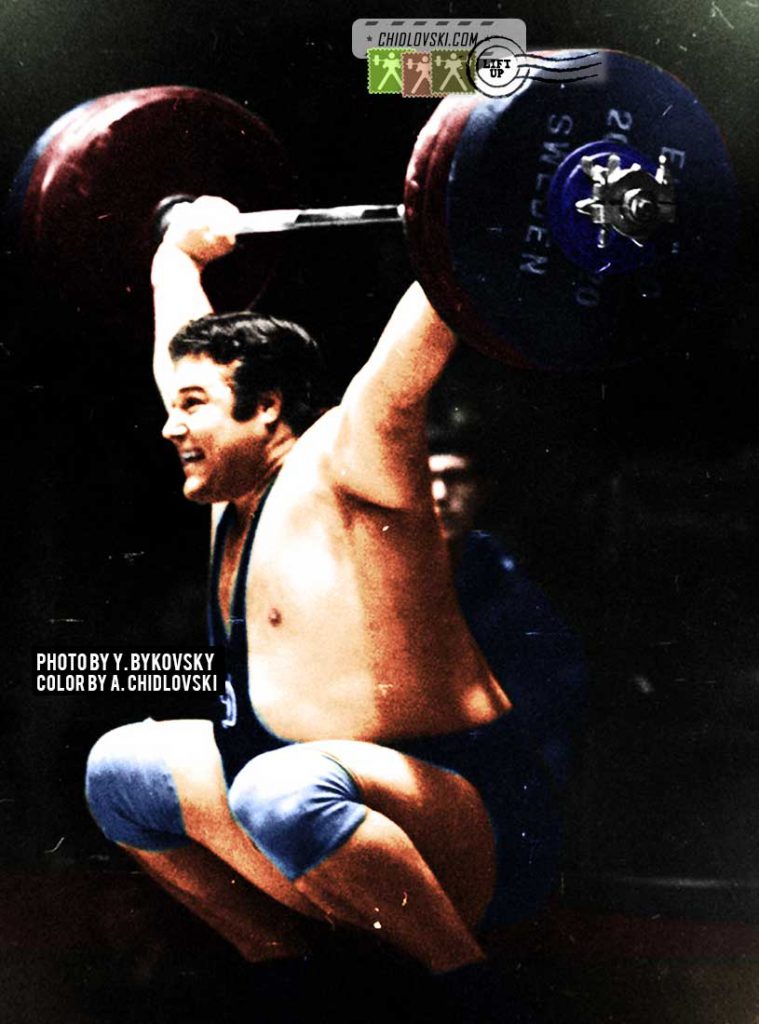 December 15, 1974, Zaporozhye, Ukraine, USSR – 33-year old super heavyweight Nikolay Kozintsev of Donetsk, Ukraine competes in the 110+kg class at the 1974 USSR Cup in Zaporozhye.
Kozintsev won a bronze medal in the snatch and took the 3rd place in the 1974 USSR Cup with a 390kg (172.5+217.5) total.
Nikolay Kozintsev (b.1941), in many ways, can be called as one of the unsung heroes of Soviet Olympic weightlifting. Archived photos mostly show him as one of the medalists next to Vasily Alexeev on the top of the medal stand.
Kozintsev competed for the Dynamo club of Donetsk, Ukraine and won the 1971 USSR Cup where he received USSR gold medals in the snatch and clean-and-jerk. He was also a 2x bronze medalist of the USSR Championships (1970, 1972) and won golds at the Ukrainian Championships in 1972 and 1973.
With all these said, Nikolay Kozintsev was a member of the Club 500 and, in fact, he was one of 6 athletes in the world who ended up 10kg short of joining the most prestigious elite Club 600.
Kozintsev's best 3-lifts total was 590kg (207.5+165+217.5) that he reached the 1972 USSR Championships in Tallinn. It was the 3rd all-time best total in Ukraine, the all-time 4th in the USSR and the all-time 9th in the world. With the press lift eliminated after the 1972 Summer Olympics, all of these impressive placements remain to stay untouched.