Alexander Pervy: 1960-1985
October 28, 2020 – Alexander Pervy would have been celebrating his 60th birthday today. He died a few months before his 25th birthday.
So, this year 2020 marks the 35th Anniversary of his death on September 25, 1985 and the 60th Birthday Anniversary on October 28, 2020 – the irony and close proximity of sadness and joy.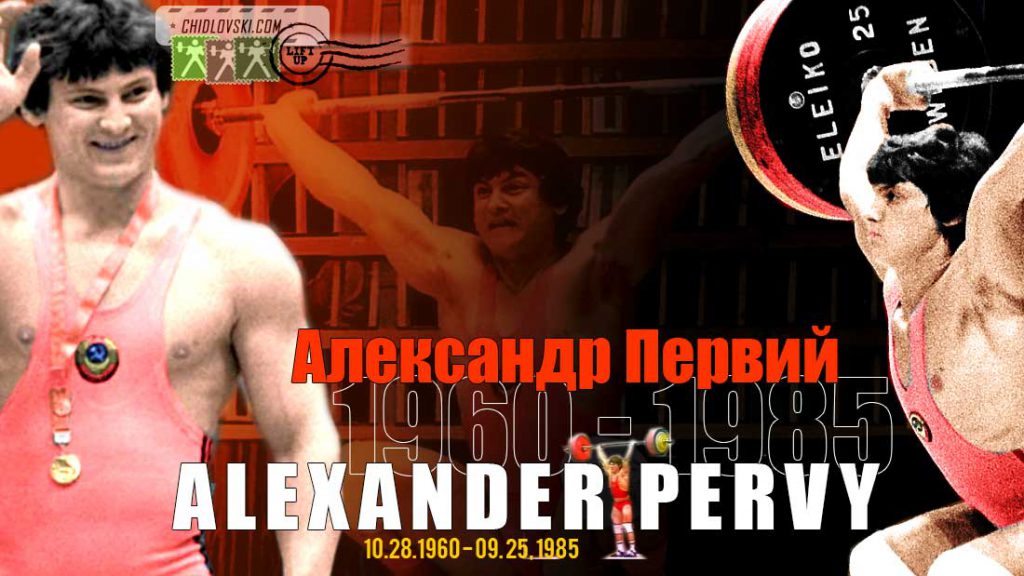 Alexander Pervy was one the brightest young athletes of the Soviet and international Olympic weightlifting of the early 1980s. His timeline in the history of this sport was short and unforgettable.
At 20 he won a silver medal at the 1980 Summer Olympics. By 23, he managed to win 2 USSR Championships and 2 USSR Cups, and set 4 world records. He never won World titles but he earned his 3 silver medals at the World Championships in 1980-1982 competing vs. Asen Zlatev and Yanko Rusev of Bulgaria, the best of the best of the era.
The are many cover photos in the History in Color series. For whatever it is worth, Alexander Pervy was one of my personal favorite weightlifters of all times and nations. His battle for gold vs. Asen Zlatev of Bulgaria in the 75kg class at the 1980 Summer Olympics in Moscow is probably one of the most exciting weightlifting battles that I saw in my life. Many experts told me afterwards that it was impossible to beat Asen Zlatev that night. Not sure if it is true. Perhaps, they forgot to tell Pervy about this – Alexander fought hard and set 3 world records that night.
At 22, many things did not look good for Pervy at all. He was facing serious health problems. He survived a heart attack, struggled with insomnia and anxiety attacks. There were stories of a drinking problem too. He wasn't selected for the 1983 Worlds and was kicked out the national team. No one really cared about him any more. He was employed and trained with the Army and they got rid of him too.
There were many battles that Pervy faced in his short life. He won so many of them in weightlifting competitions. He failed in the last one – the battle for his life.
RIP, Champion!
And Happy 60th Birthday to the great champion Alexander Pervy!