Super Heavyweight Medalists in Lille, France (1981)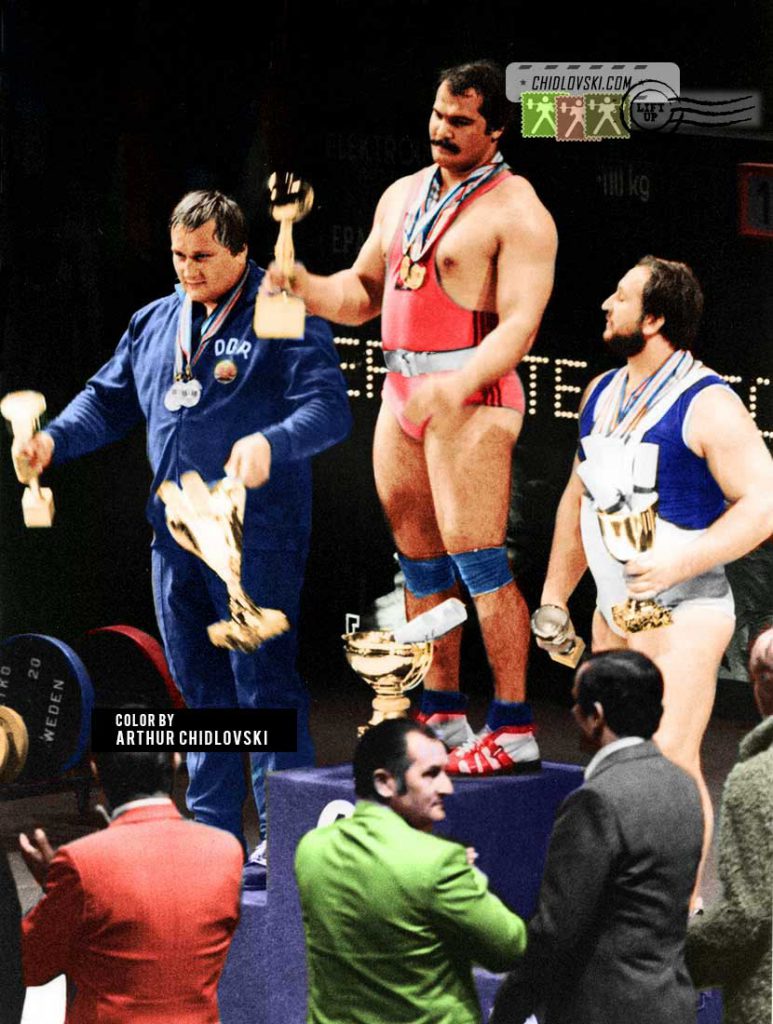 History in Color:
September 20, 1981, Lille, France – Super heavyweight champions receive their medals in the 110kg+ class at the 1981 World Championships in Lille (left to right):
Senno Salzwedel (East Germany, silver medal), Anatoly Pisarenko (USSR, gold medal), Tadeusz Rutkowski (Poland, bronze medal)
For a 23-year old Anatoly Pisarenko of Kiev, Ukraine, USSR, it was the first world title that he won in his career in Olympic weightlifting.
By many accounts, Pisarenko is considered one of the most memorable super heavyweights in the history of this sport. Had had it all in him – power, speed, slick techniques in both types of lifts, huge ambitions and successful results in pushing the limits to unthinkable.