Unsung Heroes: Gennady Petrov Wins the 1976 USSR Cup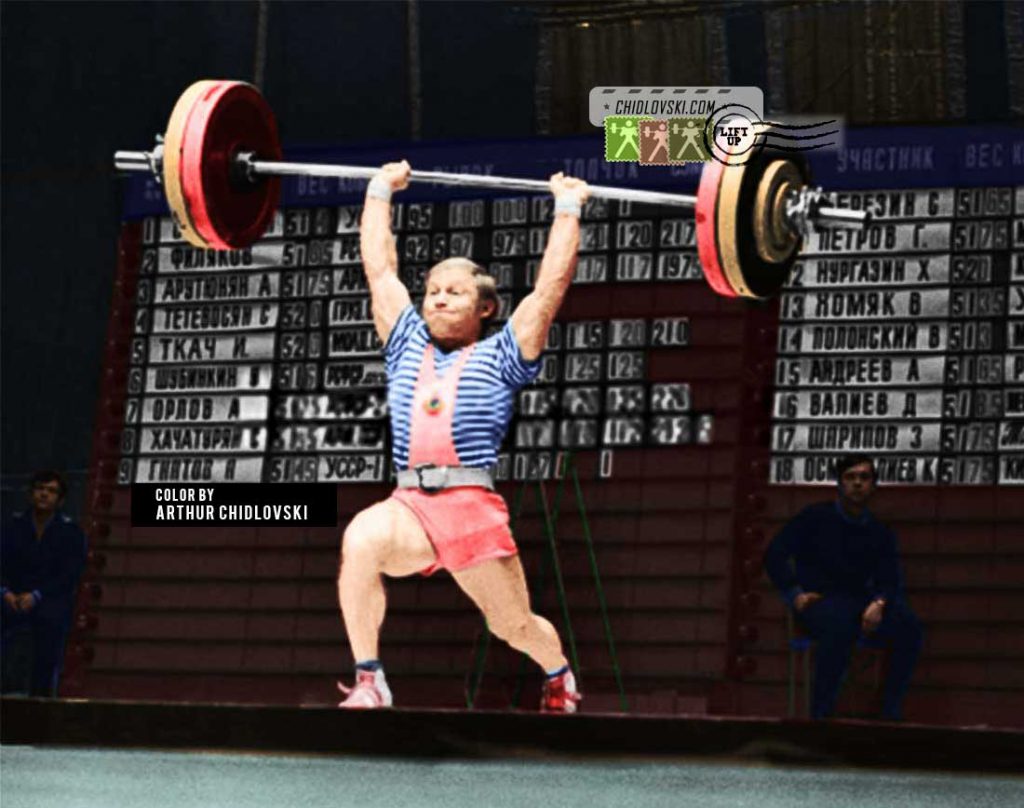 History in Color:
December 9, 1976, Sverdlovsk, Russia, USSR – 33-year old flyweight Gennady Petrov of the Army Club (Moscow) wins in the 52kg weight class at the 1976 USSR Cup in Sverdlovsk, Russia.
Gennady Petrov (born in 1943) was one of the top Soviet flyweights in the 1970s. In his career, he competed for the Army Club from Leningrad, Kuybyshev and Moscow.
From 1971 to 1976, he placed in the national Top 5 at 5 USSR Championships including 1 gold medal (1976) and 2 silver medals (1973, 1975). Petrov also won 3 USSR Cups (1973, 1974, 1976), gold medals in the snatch (4) and in the clean-and-jerk (1).
In 1976 (shown on the cover photo), Gennady Petrov won his last USSR cup and repeated his personal best in total of 237.5kg and won gold in the clean-and-jerk lift with his personal best result (137.5kg).