1969 World Championships: Medal Ceremony For the Super Heavyweights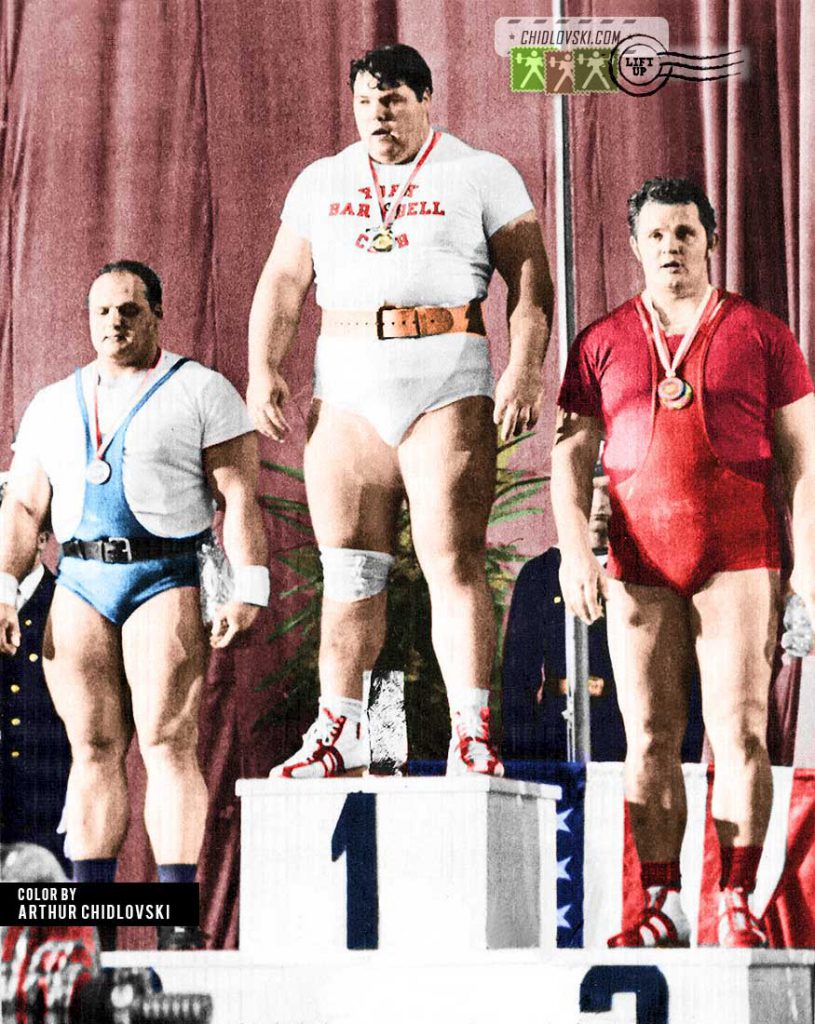 History in Color:
September 28, 1969, Warsaw, Poland –Super heavyweight athletes receive medals after the end of the competitions in the 90kg+ class at the 1969 World Championships in Warsaw, Poland (left to right):
Serge Reding (Belgium, silver medal, 570kg), Joseph Dube (USA, gold medal, 577,5kg), Stanislav Batishchev (USSR, bronze medal, 570kg)
25-year old super heavyweight Joseph "Joe" Dube of Jacksonville, FL won the gold with a 577.5 (202.5+162.5+212.5) total.
It was the last gold medal in the men's world championships won by the U.S. Olympic weightlifters so far.
It was 51 years ago.