Yanko Rusev Wins Olympic Gold in Moscow (1980)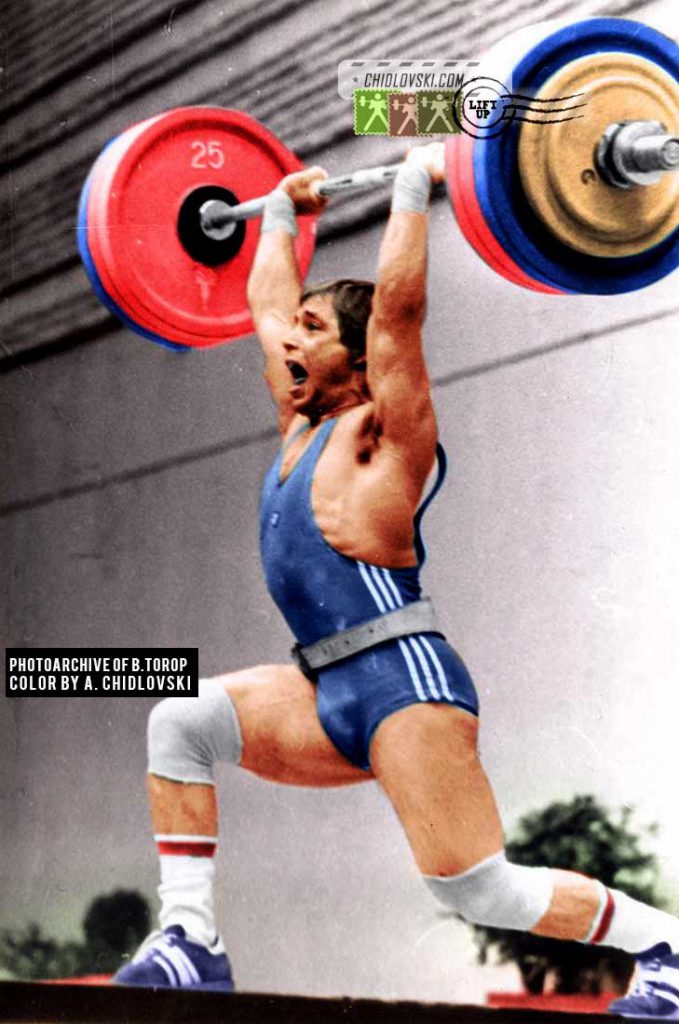 History in Color:
July 23, 1980, Moscow, Russia – Lightweight Yanko Rusev of Team Bulgaria sets two world records (195kg in clean-and-jerk and 342.5kg in total) and wins a gold medal in the 67.5kg class at the 1980 Summer Olympics at the Izmaylovo Weightlifting Arena in Moscow.
One of all-time most remarkable weightlifters in the history of this sport, Yanko Rusev (born in 1958) was an Olympic champion (1980), a 5x World champion and a 5x European champion. Due to the boycott of the Summer Olympics in LA, Rusev didn't compete in the 1984 Olympics. Instead, he won the alternative Friendship Cup in Varna with the 337.5kg total (145+192.5).
Yanko Rusev authored 25 world records in his career.