Yordan Mitkov (Bulgaria) at the 1975 World Championships in Moscow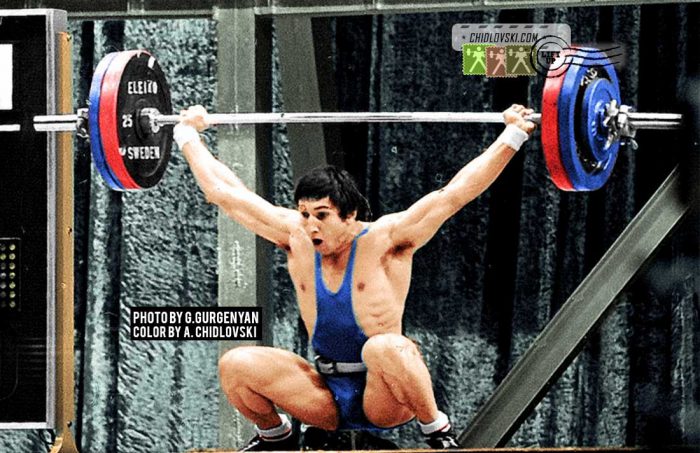 History in Color:
September 19, 1975, Moscow, Russia, USS6 – Junior middleweight Yordan Mitkov of Asenovgrad, Bulgaria competes in the  snatch program in the 75kg weight class at the 1975 World and European Championships in Moscow.
At the time, Yordan Mitkov was 19 and it was his first senior World Championships. He won the silver with a total of 332.5kg (150+182.5).
In less than a year, Mitkov became an Olympic champion in the middleweight with 335kg (145+190).
Besides winning the gold at the 1976 Olympic and World Championships, Mitkov also won gold medals at the 1979 European Championship in Varna, Bulgaria and the 1979 Bulgarian Nationals in Sofia. He set 4 world records in his Olympic weightlifting career.