Jaakko Kailajarvi (Finland): At the 1971 Baltic Cup in Lubeck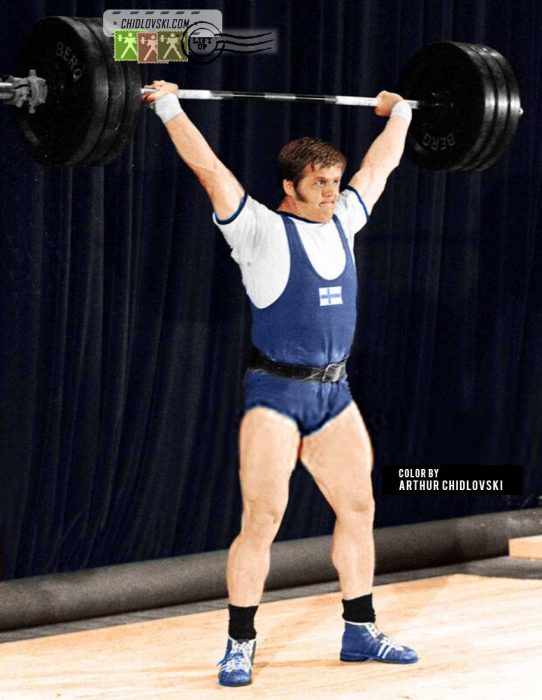 History in Color:
August 6, 1971, Lubeck, Germany – Legend of Finnish weightlifting, Jaakko Kailajarvi of Tampere, Finland competes in the 90kg class at the 1971 Baltic Cup in Lubeck.
Jaakko Kailajarvi (b. 1941) was one of the key personalities in the history of Olympic weightlifting of Finland. in the 1960s and early 1970s. He authored the first world record ever set by a Finnish weightlifter and competed for his country at four Summer Olympics – in Tokyo (1964), Mexico City (1968), Munich (1972) and Montreal (1976).
At the 1971 Baltic Cup shown on the cover, Jaakko Kailajarvi won the second place with a 495kg total in the middle heavyweight class.