Valery Shary in 1973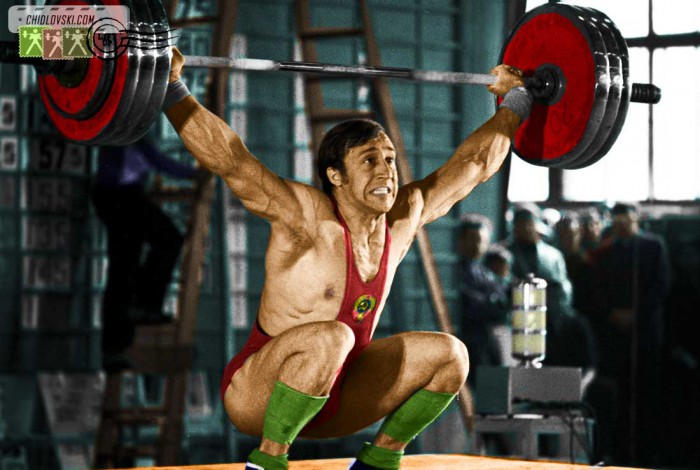 Olympic champion (1976), Valery Shary performs a snatch lift at the 1973 national championship in Donetsk.
It was a difficult period in his career. He just bombed out at the 1972 Summer Olympics and had to lift in one of the most competitive weight class for the Soviets.
In Donetsk, Shary set the world record (160.5kg) and won the snatch competition but bombed out in the clean-and-jerk at 192.5kg…
The History In Color is to be continued…