Grigory Novak: Split Style Snatching in Helsinki (1952)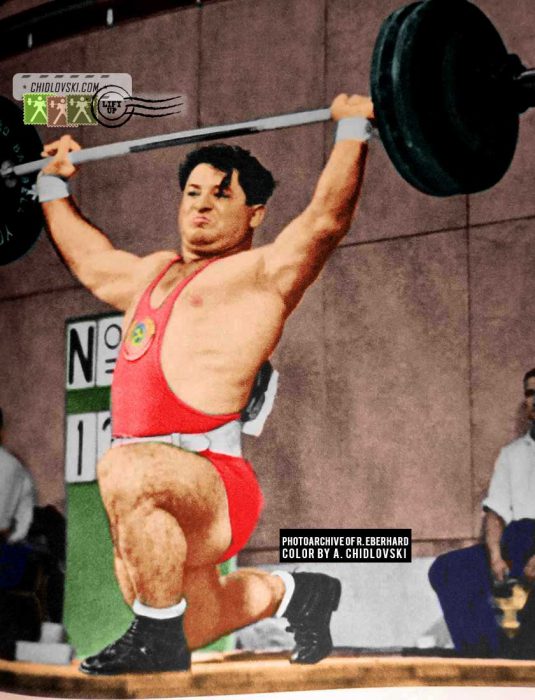 History in Color :
July 27, 1952, Helsinki, Finland – 33-year old weightlifting super star of the Soviet Union,  Grigory Novak performs a split style snatch in the 90kg weight class at the 1952 Summer Olympics at the Messuhalli (Exhibition Hall) in Helsinki.
In Helsinki, the Soviet athletes were competing at the Summer Olympics for the first time ever. Novak won a silver medal in the 90kg class and returned home as an Olympic vice champion.
Considering that he was the first Soviet world champion and a celebrity in the USSR and that he was extremely popular among the fans as well as among higher ups in Kremlin, it was rather disappointing to see him being second on the medal stand.
Perhaps, it was more disappointing that Grigory Novak scored only 3 for 9 good lifts in Helsinki – one good lift in each lift type on the program.