Stepan Ulyanov: 1962 USSR Team Championships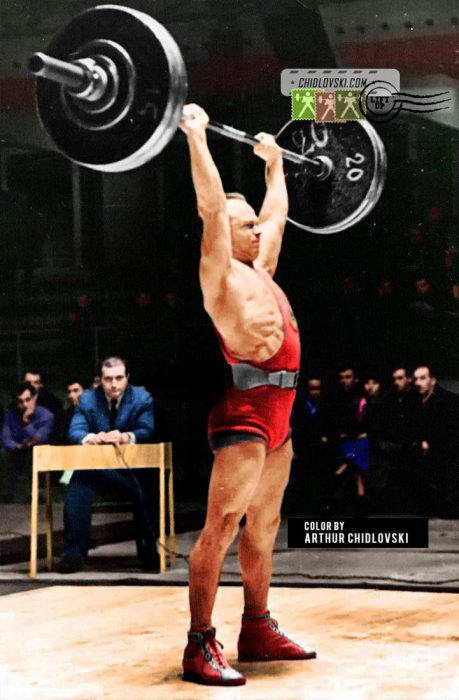 History in Color:
December 12, 1962, Tallinn, Estonia, USSR – Bantamweight Stepan Ulyanov of Alma Ata, Kazakhstan competes for Team Lokomotiv in the 56kg class at the 1962 USSR Team Championships in Tallinn.
Stepan Ulyanov (1929-2000) was one of the top Soviet bantamweights of the late 1950s – early 1960s. On the national level, he represented the Lokomotiv and Dynamo clubs of Alma Ata Kazakhstan and won 2 USSR titles (1958, 1960) and  3 bronze medals (1959, 1961, 1967) at the USSR Championships and 2 bronze medals at the USSR Spartakiades (1959, 1967).
Ulyanov authored 6 world records in the press lift and 12 national records and, on various occasions, was selected to compete for the national team on the international level. In 1958 he won the second place at the Prize of Moscow international tournament and then, two years later, won the first place at the 1960 Prize of Moscow international tournament.